A Simple Piece of Advice: Be Nice!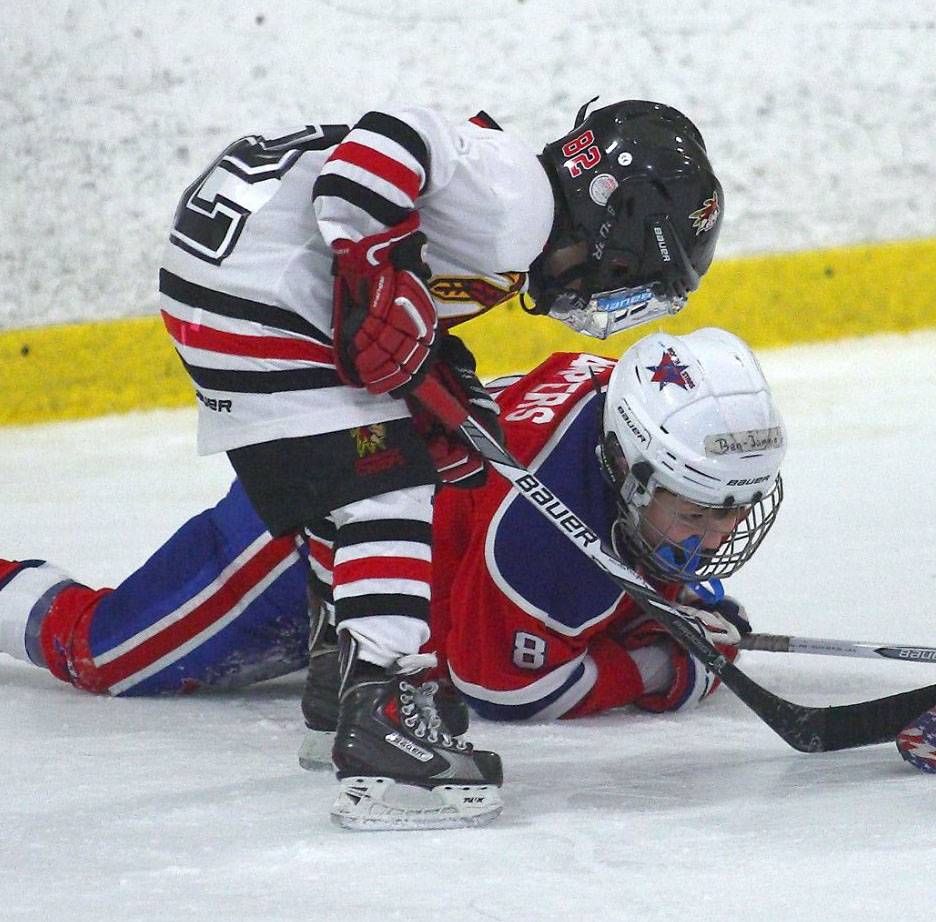 My oldest son is entering his 6th season of travel hockey this fall, my middle son will be playing in his fourth season, and my youngest is just starting his first season of (limited) travel hockey in the fall.
If I include all the years of Learn-to-Skate, Learn to Play, and In-House Hockey, I've amassed over 2 decades of youth hockey parenting experience in what feels like the blink of an eye. It truly goes by quickly.
As the kids get older and rosters start turning over, players coming and going, alternates and prospects subbing in here and there, it soon becomes very apparent how nearly every NHL player "knows" five or six other players on every other team. So many guys they've shared a locker room with.
At my kids' age levels, already, I think my two oldest boys could enter any locker room within a 100 mile radius and see at least one familiar face.
As they get older, that radius will surely grow.
Notice that I said familiar face.
Not friendly face...but familiar face.
See where I'm going?
Kids grow up.
Kids interests change.
I get that -- my circle of friends in kindergarten was vastly different than my circle of friends in junior high school. That's life.
But one thing I've noticed that's really lacking lately is just being...nice.
Be nice. Be kind. Be personable.
It's not hard.
A life long friend recently playfully chastised me on social media after one of my silly social media posts received reactions from all kinds of high school friends and acquaintances.
Names that she hadn't heard, seen, or thought of for over 25 years.
"I have to ask, how do you know all of these people? My god, I don't even remember half the people we graduated with. Everytime I like one of your posts, I get a whole set of "People you may know" that I'm not friends with and a bunch of new friend requests. Should I know who Jay Mooney is? And did we know anyone that spelled Megan with an H in the middle?"
So, yeah, you're probably thinking I was some social butterfly in grade school or that I'm one of those guys that "friends" everyone I ever cross paths with.
For those that know me -- I'm not either of those things.
I'd say there are maybe 15 "friends" on my list that I've never actually met in person. And half of those are family, like, in-law cousin type friends or spouses of cousins.
But more pertaining to the point, I remember everyone I graduated with.
I remember all of my teachers from kindergarten on.
I just remember that stuff.
Thirty years later, I even remember my 9th grade schedule from 1990:
World History with Mrs. McBride
Earth Sciences with Mr. Tremblay
English with Mr. Healey
Band with Mr. Donato
Lunch
French with Mrs. Erardi
Algebra II with Mr. Riccio
Gym with Coach McLellan and B(onnie) T(yler)
Boy, was I ever lucky to have had gym for the last period of the day...you know, back when gym wasn't just one day per week but every single day.
But, yeah, I remember people cause, well, I like to think I was nice. Or personable, at least, to everyone I encountered.
And, you know, maybe they remember me because of that too?
I can't claim that there aren't times when I struggle a bit to put a name to a face when old pictures are posted...but, yeah, I generally "liked" almost everyone, I think.
Oh, and yes, you should know Jay Mooney.
Dark hair, dreamy eyes -- legit, they were -- and he was the first kid in town to have a Nintendo. He may have been a vampire too, now that I think about it. I don't know where he is now...but, yeah, you should know who he is.
And, yes, there was a MegHan in our grade. McKenna. She's still super cool.
Okay, so, back on the rails. Back to hockey.
My boys take private lessons outside of the program they skate with during the regular season. A lot of their teammates and kids from rival programs do too.
Perhaps it's just the circle we run in...but a lot of kids are doing "extra" hockey when they can fit it in to their schedule.
As such, it's not uncommon to see some familiar, note the wording again, faces in the locker room for these training sessions.
Some are current teammates. Some are former teammates. Some are players they just know due to overlapping training sessions like these.
They're all there to get better, individually.
Last week, my boys shared a locker room with two players that were once teammates but have since left for other programs.
Should have been like a neat reunion of sorts, right?
Well... no.
One of the players seemed a little timid to say that he'd be playing for a rival program next season.
That's cool. I get it. It was an awkward situation.
The other one came in and proudly put on his new colours.
I get that too -- good luck on your new team. I hope it works out and it's awesome you're pumped to play for them.
But then he proceeded to bash the program they'd all spent time with.
Now, sure, having a bad experience with a program happens. You can leave with a bad taste in your mouth, even go nuclear on the way out if you must. I get it. That's fine.
But when he proceeded to bash every player, one-by-one, on the team.
All of them.
Even the one sitting in the same room that only had 4 people in it. Yeah, that's just...I don't even have a word for it.
Hilariously, he even tore down player that left to the same organization he'll be playing with in the fall -- they'll still be teammates!? I'm thinking he might not know yet what I somehow already do.
My kids sat there, uncomfortable -- my son even texted me to ask if he could come out of the locker room. (During COVID-19, players were supposed to remain in the locker room until they were summoned to the ice.)
I went back into the locker room pretending to tighten skates or whatever and heard the tail end, err...95% of what was going on.
So-and-so sucks. She's not good enough to make it. Yeah, he tried out but didn't make it. I made it but that team sucks so I turned them down. Oh, and I have contracts from 5 teams. Blah, blah, blah... Cackle, cackle, cackle.
I wanted to throw up -- partially because of how obnoxious and predominantly untrue it all was...but also because he was clearly nothing but his parents' mouthpiece.
And that's where it stems from.
Correspondingly, and hardly surprisingly, that player will not be missed.
Their negative attitudes -- parent and player -- outweighed their talents tenfold.
But this isn't a hit piece.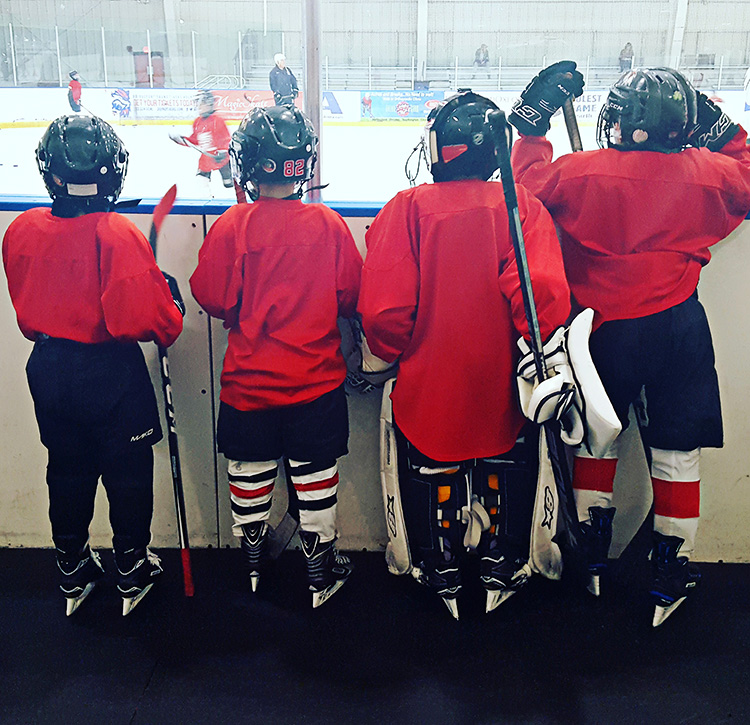 Honestly, this isn't even about hockey.
Every "active in their kid's life" parent on a team knows the strengths and weaknesses of every player on the team. There is an unwritten depth chart. Not a problem there.
Some parents even openly discuss it. Not ideal...but if you know your audience, fire away.
I know where my kids land on the depth chart and it doesn't offend me one bit.
My issue is when it gets mean. For no reason. And in front of the kids.
Like, why?
I can't claim to know all sides -- but I do know that there are an awful lot of people in youth sports that say nasty things about other people to make themselves feel better.
As referenced, I witnessed it in the locker room just last week.
This particular player isn't playing "here" anymore cause his door was already closing here 2 seasons ago and I'll just leave it at that.
But to falsely declare that the "new" team is far superior, or claim that other kids tried out there but weren't good enough, or say that all of your former teammates suck -- while they're sitting right there in the room -- is so unscrupulous.
I mean, it's a pretty simple task to pinpoint who the most talented player is on any given team.
No matter your method of accessing talent -- even if it's totally wrong -- there's always that one kid that has a significantly higher skill set.
Claiming that player sucks might make you feel better but it certainly doesn't close the skill level gap any.
Saying it outloud to anyone listening is just plain mean. And makes you look foolish too.
But I get it. Kids, by nature, are super mean when they're 11, 12, or 13 years old.
But here's the thing about being mean.
It's really isolating.
Sure, at first, it might seem fun to gang up and bash someone.
I've witnessed cliques in the locker room singling out individual players for apparently no reason at all...other than to be mean or a bully.
I've seen it spill out on to the ice with ridiculous cheapshots on a teammate during practices.
Like, why?
I know it's in some people's nature to be like that and, in some ways, an ingrained part of hockey culture but, I swear, in some instances it's almost encouraged by parents.
Crazy, right?
Why not just tell that super talented kid, "Dude, you're awesome." instead.
Too awkward, I suppose.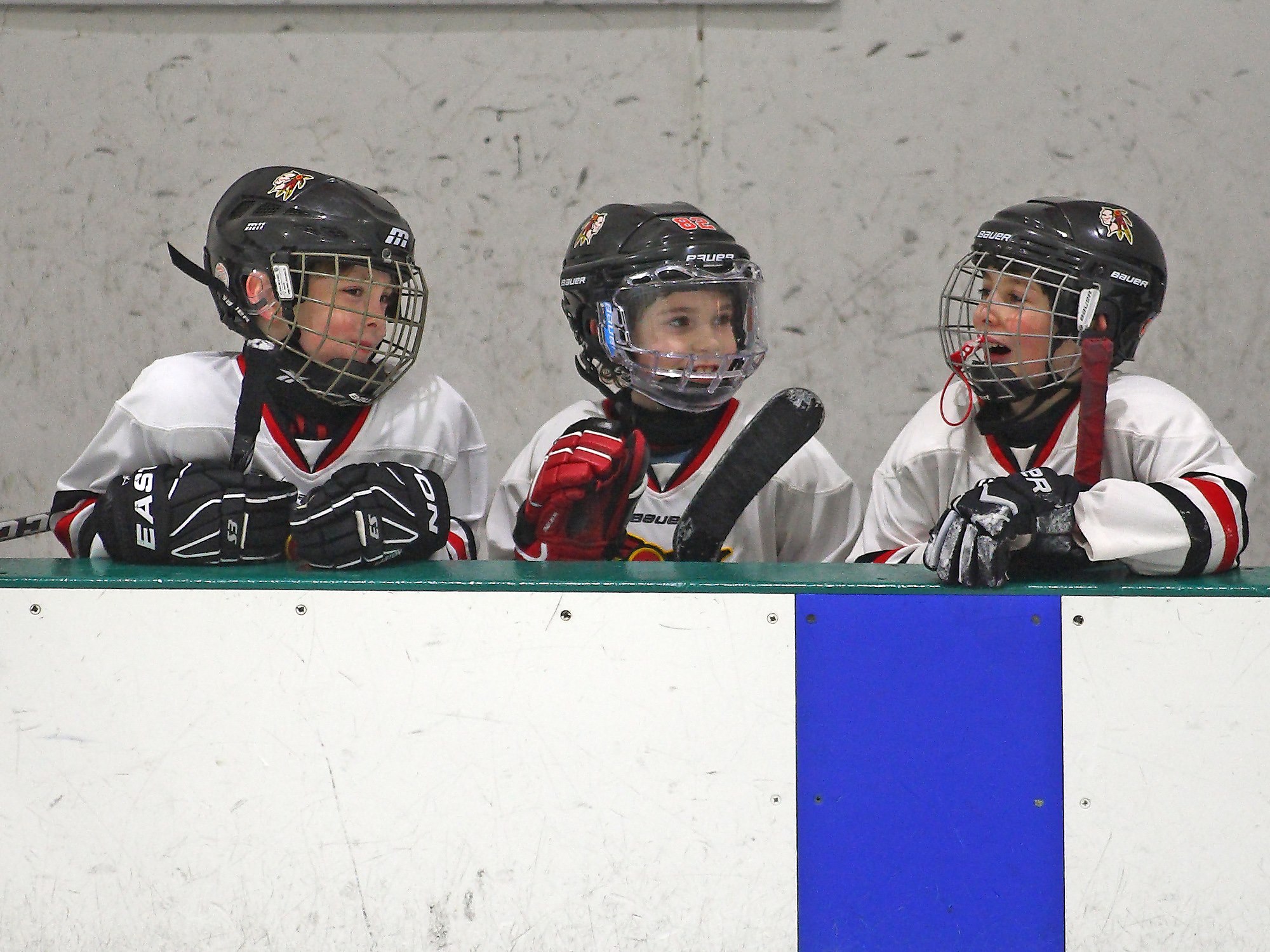 So, yeah, back to how being mean is isolating...
Nearly every "mean" player we've encountered has followed a very similar path.
They're talented on the ice but flawed off of it.
Kids realize they're a bully and the schtick gets old.
They move to another team...and that team sees the exact same issues.
They move to another team...but now have a reputation preceding them and reputations are generally pretty spot on.
By the next season, if they're even still playing, they're forced to play for a team based beyond where their reputation has spread. Like, playing for a team 2 hours from home.
And then they're done.
Hockey is over and they're out of it without a single friend.
Yeah -- that's not how it's supposed to go.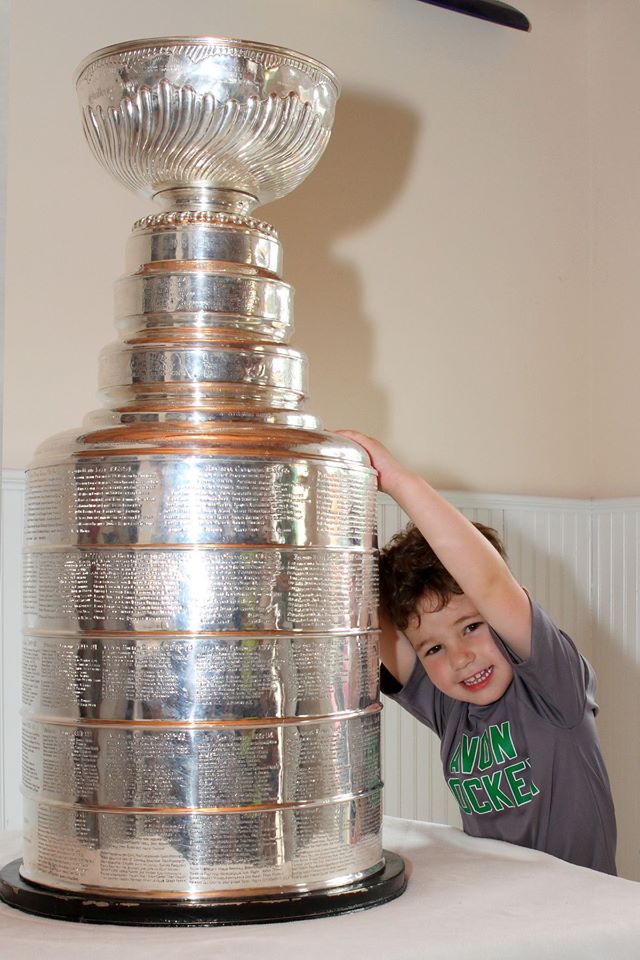 Slight sidetrack but very appropriate...
My family has been to a player's personal Stanley Cup party before and, also invited to the party, and likely far higher up on the guest list, were some of the guys the cup winner had played youth hockey with.
Some of them were clearly still "active" in hockey circles but most of them were, well, let's just say they'd spent some quality time watching television and working in a cubicle.
But you know what?
He celebrated the Stanley Cup together with his (long former) teammates as if they'd been on the ice together just a couple months prior.
It was a neat moment to witness.
Like, I'm smiling just thinking about it now.
Sure, one guy ended up being a professional athlete making more in an hour than most of us do in a year...but those guys from his youth hockey days were still his teammates and he chose to share that moment with them.
Pretty cool if you ask me.
And that takes me to the current situation...
One of the players in that locker room last week essentially failed to acknowledge that my kids were in the room. They were garbage. Dead to him.
There's another player that we cross paths with probably 50 times per year -- played alongside them for a few seasons and it was fine. No issues until they were making their nuclear style exit from the program to go elsehwere.
Nowadays, kid doesn't even make eye contact.
Doesn't say hi.
Doesn't acknowledge any of his former teammates existence.
His father follows suit.
I awkwardly still say "Hi" everytime we cross paths cause, well, that's my nature.
It's so unusual because my son never had an issue with him.
I didn't either. Not once.
I mean, I didn't appreciate the manner of their exit but I'd never fault anyone for leaving to a different program.
I'd have thought we'd be on good terms -- or, you know, at least be able to give one another a nod when we cross paths in a rink lobby 4+ hours from where we both live. You know, a sign of mutual respect for the lengths we both go for the sake of our children.
It's really unfortunate cause, I'll be honest, that poor kid isn't going to leave hockey with a single good friend. Not one.
And it's because he's mean.
Perhaps my kids will turn mean as they get older?
Maybe they'll even participate in an outlandishly inappropriate online group chat -- another ongoing issue for the middle school aged players.
But, kids -- beware. That sort of thing even ends NHL careers.
No matter what, I'll do my best to quell it. Just being nice is the best path.
My oldest understands it, I think.
Respect other people. Even the opponent. They matter.
My middle one has started to get it too as he's just now getting to the age where bullies emerge from their, uh, what do they crawl out of anyway?
Doesn't matter.
How you treat people today will pay dividends in the future. There are a lot of good people in this game and, boy, it's a great feeling to have contacts...everywhere.
Your social behaviour off the ice matters just as much, probably more, than your talent on it.
Exponentially more, actually, because 99% of these kids won't have the opportunity to use their on-ice talent into adulthood.
Social behaviour lasts a lifetime.
I'm pretty confident that should my kids ever win a Stanley Cup -- there will definitely be some invites tossed out to teammates they have on their teams right now, today.
And if none of them win the Stanley Cup, the most likely scenario, I'm even more confident that a bunch of these kids on their rosters will be the types of friends you can be away from for decades at a time and pick right back up where your left off and then, in jest, poke fun of how terrible they all were playing the game.
That's bigger than hockey.
And all it takes is being nice.
---
Related Articles
» Hockey Skills, Hockey Drills, and Hockey Tricks
» White Hockey Equipment. No, just...no.
» Protect Your Neck. Wear a Neckguard.
» Positionless Puck Chasers in Youth Hockey
» The Dilution of Hockey Hair
» Letting the Team Down: It's All Your Fault
» What to Gain from Summer Hockey Tournaments
» Hockey Myth: If You're Good Enough, they'll Find You

Agree? Disagree? Let me know -- I love the feedback from all angles!