Review: Freddy Meyer's Dream Big Hockey Stars Tryout
2018 '09s Tryout at the Worcester Ice Center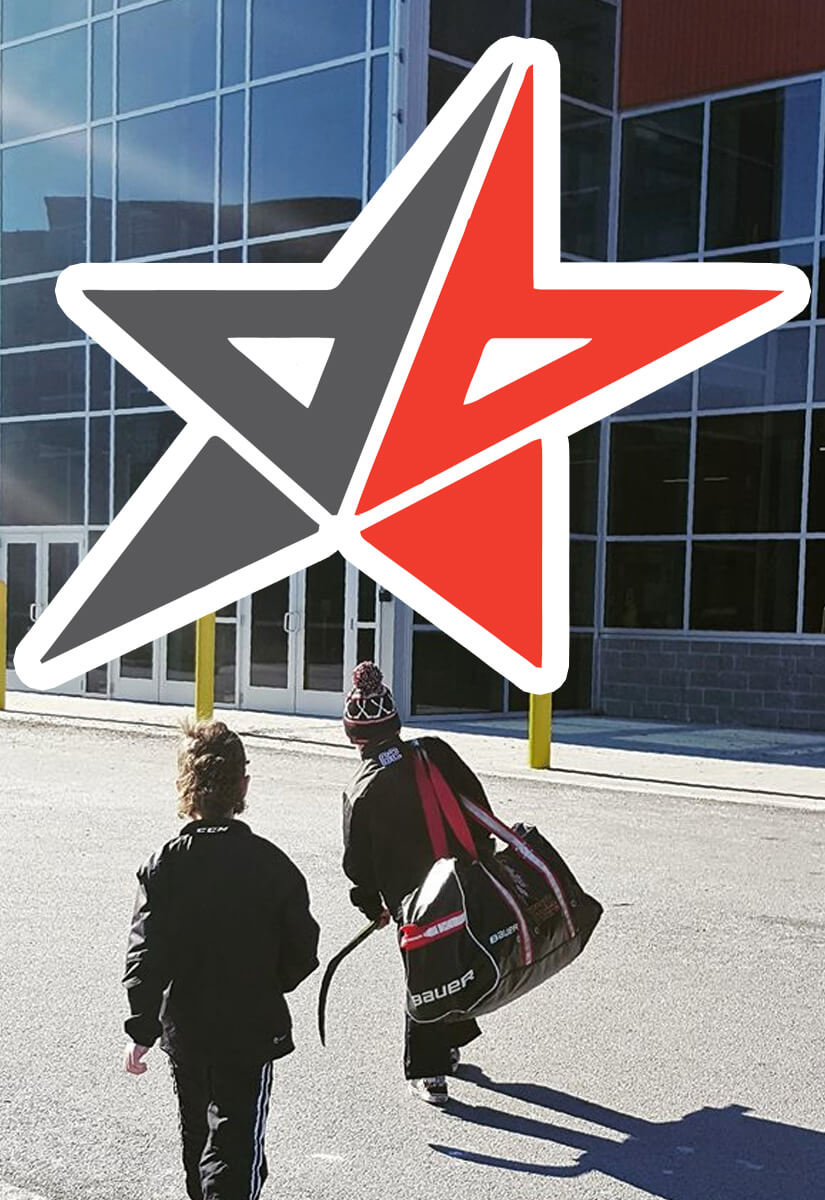 Just after Christmas, my oldest son attended the two-day tryout for the 2009 Dream Big Hockey Stars Spring and Summer tournament team put on by Freddy Meyer who I'll always picture as a Philadelphia Phantom (from my days with the AHL) but he also carved out a very respectable NHL career with the Flyers, Coyotes, Islanders, and Thrashers.
Meyer was an undersized defenseman that played youth hockey in the Northeast and still made it to the NHL -- seemed to be EXACTLY the type of player my oldest should try to emulate so, while I'm trying not to get sucked in to the tournament team thing (again), this one just felt right.
Having gone through the process with the Jr Bruins and Jr Rangers (both teams with "ins" to compete in the Brick Tournament) in prior years, my expectations for the talent level were middle of the road since I'd never heard of this team until a few months ago.
But then I watched an endless run of familiar team bags stroll into the lobby... Boston Jr Eagles, Top Gun, Jr Terriers, Islanders, Jr Huskies, Minuteman Flames, Maine Wild, Assabet Patriots, Valley Jr. Warriors, Seacoast Spartans, Maine Gladiators, and the South Shore Kings.
All players that my son has played with or against in one form or another. Usual suspects and a lot of familiar faces.
With that, I anticipated another disappointing tournament team tryout where it's just a collection of puck hogs. It is what it is...
So, the first thing that impressed me was during the check-in process, Freddy Meyer was that one doing the work -- checking off names and assigning the numbered pinnies to the kids.
I mean, any of us that have been involved with youth hockey, for even just a season or two, have had moments where we cross paths with former or even current NHL players and sometimes our kids even share ice time with them.
Far too often though, the NHL "name" just stands stationary on the ice or bench as more a figurehead than anything else.
Meyer was involved -- with the clerical stuff, even! Huge thumbs up, right there.
So, the tryout was held at the relatively new Worcester Ice Center and another huge plus for this tryout was that they had 2 locker rooms available. None of that piling 40+ kids into a single tiny locker room nonsense.
It's the little things sometimes...
So, after a slight Zamboni related delay, the kids took the ice and Meyer and one helper (his father, maybe?) got them all to line up on the goal line for some full ice skating drills.
Full speed forward, crossover zig-zags, inside edges, outside edges, and transitions to backwards at the blue and then back to frontwards.
What I admired the most was that this routine wasn't just a warm-up -- they were evaluating it.
(For Brick tryouts -- all I've ever seen are full ice scrimmages with benches 20 players deep. So easy for really talented kids to go un-noticed using that format.)
So, watching my own kid more so than the others, he finished dead last among his group in the full speed sprint both times. He was giving it his all but just doesn't have the foot speed. That, and he didn't cheat either -- feet still planted on the goal line when the whistle blew.
But then, when they had the kids add cross overs, he finished third. Freddy reinforced that the inside edge and outside edge drills weren't races -- they were clearly looking for balance and control... but, of course, far too many of the kids still treated it as a race and didn't do it correctly.
Totally exposed the kids that, while elite hockey players, are very limited in their skating ability.
And in the rush that had the transition to backwards, Duncan was the last kid to hit the first blue line but once he turned backward, he passed EVERYONE and had a perfect transition back to forward so that he "won" that heat both times.
Worst to first.
Okay, rant time...
So, we've hit a lot of these tryouts in the past and, for so many of them, my kid would have been on the cut list immediately after finishing dead last in that very first drill. Yep, big old X next to Red 19. Kid lacks wheels.
And I totally get that. What frustrates me to no end is that the kids that were winning those "races" can't really skate for sh!t.
I was a pretty accomplished track athlete in high school. I remember the guys that ran the 100m -- strutting around with all kinds of swagger just like they do in the Olympics thinking their event is the premier event and that they're the best athletes because they're the fastest.
I was a distance runner -- sprinting wasn't my strength and I knew that. Thing is, though, there were invitationals where I'd also compete in what was an abbreviated decathlon.
3000-meter steeplechase, 1600-meter, 800-meter, 400-meter, 100-meter, high jump, long jump, and javelin. No 200-meter, pole vault, triple jump, discus, or shot put if I recall correctly.
Anyway, I was obviously very strong in the distance events, okay in the sprints, so-so on the jumps, and pretty terrible at the javelin. Thankful I never had to attempt the pole vault.
I wasn't awesome at just one thing -- like the sprinters were. I was among the few "true" athletes -- the best at a couple events and at least in the conversation for many of the others.
When I see these straight-ahead skating drills, all I can picture are the sprinters on my high school track team. They thought they were so awesome...but the reality of it was, they were only good at one single thing. One event.
Hockey is not a single event.
Hockey is so hard because it requires a ridiculous number of different skills to all come together in a package.
And while speed is of the utmost importance, skating in a straight line doesn't happen very often in the game of hockey. It just doesn't.
That's why I was so proud that my slow-footed kid could outskate the "sprinters" in drills that better represented the skills required in an actual game.
Best of all -- I could tell that Meyer was evaluating the kids at this tryout on their skating ability -- not simply they're straight ahead speed. And there's a HUGE difference between the two that is so often overlooked at the youth level.
Speed alone might make you look great as a mite and maybe even a squirt cause it's so often little more than breakaway hockey...but if you can't "skate", you're screwed as you age. Screwed.
Back to the tryout -- next they broke the kids up into 4 teams and played 3v3 half ice games at the two ends. Totally get this -- gives everybody the chance to get some puck touches without being deemed invisible by the inevitable puck hogs that show up at these things.
I find these things a little frustrating to watch as it should be more akin to the NHL's 3v3 overtimes where every turnover leads to a 2-on-1 against but the kids just turn back into mites. A lot of puck chasing, a lot of bunching up, and no passing.
I'll admit, for these tryouts, just like I have in the past, I've uncoached my kids just before they take the ice.
Touch the puck every shift, carry it longer than you should, and don't play your position -- get the puck, get the puck, get the puck, and keep the puck.
That's not hockey but, since this isn't our first rodeo, I know that playing your position and being wide open in the slot doesn't help you make hockey tournament teams.
Makes you a better player, yeah, but for these, that's secondary. Puck possesion is king. Just seems that all their looking for is a collection of players that like to do it all by themselves.
But having watched the tryout again on video -- I noticed both evaluators checking things off when there wasn't some kid dangling for no reason at all or stickhandling through everyone but more so when kids positioned themselves correctly defensively or made smart passes to open teammates.
Hey, the truly elite players will rise to the top on their own -- and they do. Five or six kids were very easy to identify as superstars. Couple Jr Terriers and one kid from the Jr Eagles really stood out.
One was a little selfish and all over the place but, still, all excellent hockey players.
For the 35 other kids out there...well, they all appeared pretty much equal during gameplay.
But it made me feel good that it appeared that they were doing their due diligence to evaluate the complete player package -- not just the sprinters, err, kids that scored on breakaways.
Finally, an elite team that recognized that breakaway hockey doesn't last much beyond the 9-year old game.
Following that, they went to 5-v-5 full ice hockey.
At the onset, typical ego driven hockey took over where 19 players pushed and shoved to get in the bench door first. Sometimes I just don't understand the mentality.
Assessing the situation more like an adult, my son calmly skated over to the other door, opened it, and stepped on to the bench without incident...
I don't know that the evaluators notice this sort of thing but I certainly do. All of those kids pushing and shoving to get on the bench are clearly...well, stupid. They're dumb hockey players -- it's that simple. Seventeen stupid hockey players trying to fit through the door and one intelligent one that skated over to the other door and two that followed.
I now understand why deplaning takes so damn long at the airport. I mean, really. Even the first kid on the bench stands right in the way of everyone else and starts the log jam... Really? Do they not teach kids how to get on a school bus anymore?
Dumb hockey players can excel at the youth level. If you're bigger or stronger or faster, sometimes that's all the difference. I'm bigger than you so I'll push you out of the way so I can sit down faster.
Lot of intelligence on display, right there, huh?
I'm proud that my kid is wise enough to know that, hey, there are two doors. I'll just go open that one instead of getting crushed. Hockey IQ is a thing...but it requires a brain first.
My rose-colored parent evaluation so far -- my kid is a more competent skater than a majority of these kids and he's way smarter too. Feeling pretty good. Proud, even.
So, the 5v5 thing gets going and my son is on the 4th or 5th defensive tandem. On his first shift, he rushes out from the bench and gets taken out, on purpose, by a kid that's on his team heading to the bench.
Not surprisingly, the kid's lower half is sporting Islanders Hockey Club gear.
---
I say "not surprisingly" because this is probably my tenth event like this where kids from all of the area programs come together and, at every single one, the worst behaved kids in the lobby, the locker room, the bench, and on the ice, all seem to have one thing in common...
Ugly socks and gloves -- Islander colors.
And it's not just me -- the opposing bench had all kinds of pushing and shoving going on DURING PLAY. At the middle of it all -- two Islanders players.
Of course, even at my younger sons' tryouts, the Islanders players always put on a show. Puck just seems to find their stick. I know that's not true -- they're just really aggressive kids that take the puck and go and that's a great attribute to have... on the ice.
Problem is, they're overly aggressive off of the ice too and just plain disrespectful.
I dunno -- it's almost as if the Islanders program is blindly developing the next round of players that, as adults, take 10 minute shifts and celebrate their 15th goal on a mite goalie at open hockey sessions.
If it were my program, I'd prefer those kids not wear my logo. They're a terrible representation.
Perhaps I'm being too harsh on the Islanders Hockey Club program as a whole -- chances are, I'm seeing the exact same 5 or 6 rotten players over and over again but my kids will never play for them.
Based on what I've seen over the past 4 years, their style is too selfish, too straight ahead, and too undisciplined off the ice for me. Outside of their really tall goalie, I'm just not a fan.
I'm not the only one either -- I hear the same complaints at every tryout.
---
Okay, back on topic...
So, my son didn't really showcase his skills a whole lot during the 5v5. As a defenseman, it's really easy to just get lost in the shuffle in these sorts of situations.
There was one instance where he got burned on a 2-on-1 -- good hockey players should capitalize on situations like that 90% of the time...and they did. In Duncan's defense -- his defensive partner hung him out to dry.
I always wonder how plays like that are evaluated from the defensive side. Do they even notice that one kid wasn't back? Or is it just the helpless defenseman that gets a negative mark? Or are they only looking at the play of the attacking players anyway?
As a parent, sometimes I wonder if I should just tell him to pinch in and not be responsible defensively in these scrimmages. I mean, no one will see you get burned if you're not even back there, right?
On another shift, he called for a d-to-d pass which I think he knew in advance wasn't ever coming his way but I loved that he was in open ice and calling out "HERE!" for the puck.
That's Duncan in red playing defense on the left side.
Communication on the ice is huge. In the pro game, the players are barking out constantly. In the youth game, not so much. Notice you only hear a single voice in the clip. It's under-coached.
For the most part, you could hear a pin drop out there. Or 4 kids banging their sticks for a pass if they were open or not.
On the next shift, he stole the puck at the blue line and started towards open ice before turning up the middle into a crowd. We went over it afterwards and his excuse was that he thought the kid closest to him was a teammate and not an opposing player.
One of those kids wearing a red jersey that wasn't on the red team. I get it, it's just a shame that it happened during one of his limited times with puck on his stick that wasn't in the defensive zone.
As with Brick tryouts, passing was minimal -- though the few superstars out there did thread the needle to each other a handful of times.
Awesome to see kids at this age that aren't selfish and know to feed the puck to the player with the better scoring opportunity -- even when they don't know who that kid is!
And that was it for day one.
Duncan didn't stand out but didn't look like he was out of his league either -- I was feeling pretty good.
Day two was much the same -- but without the skating drills. They went right into the 3v3 and followed with more 5v5.
I totally get that -- you want to see how the kids play the game cause, after all, that's what matters most, right?
Islanders kids were still playing like, well, Islanders kids but, overall, I thought the level of hockey was better on day 2. Faster, for sure.
Unfortunately, for my kid, his level of play dropped. Didn't have it. At all.
He'd engage on defense, poke the puck away, and then shut down as if his job were done. That works sometimes but it's a terrible trait for a defenseman to have.
His puck touches were limited -- a few one touch possessions, a wimpy clearing attempt that may as well have been a pass to their guy on the point, and very limited physical play.
Combination of nerves and just not feeling it that day.
Kills every parent when the see their kids not grasp at the opportunities presented to them. Nine-year-olds, am I right?
I don't know that he would have been in contention to make the team after day one anyway -- is a smart player that actually plays their position really what they want?
But following day two, I don't think he showed enough of what he can do to make the team. He's a reliable cog on a team that plays like a machine and utilizes all 5 players on the ice but, individually, he's not able to take over offensively or defensibly all by himself.
That said, we'll wait and see...but, either way, I was very impressed with not only the talent level Dream Big Hockey Stars brought in, but also the entire tryout process.
They were looking for hockey players -- not breakaway specialists and that's *so* refreshing.
Also loved the fact that Freddy Meyer was on the ice and running things the entire time and not just a name used for marketing purpose.
And from my own selfish point of view as a hockey parent, it felt good seeing that my kid isn't out of place among the best 9-year-old players in New England.
» Link: http://www.dreambighockeystars.com/
---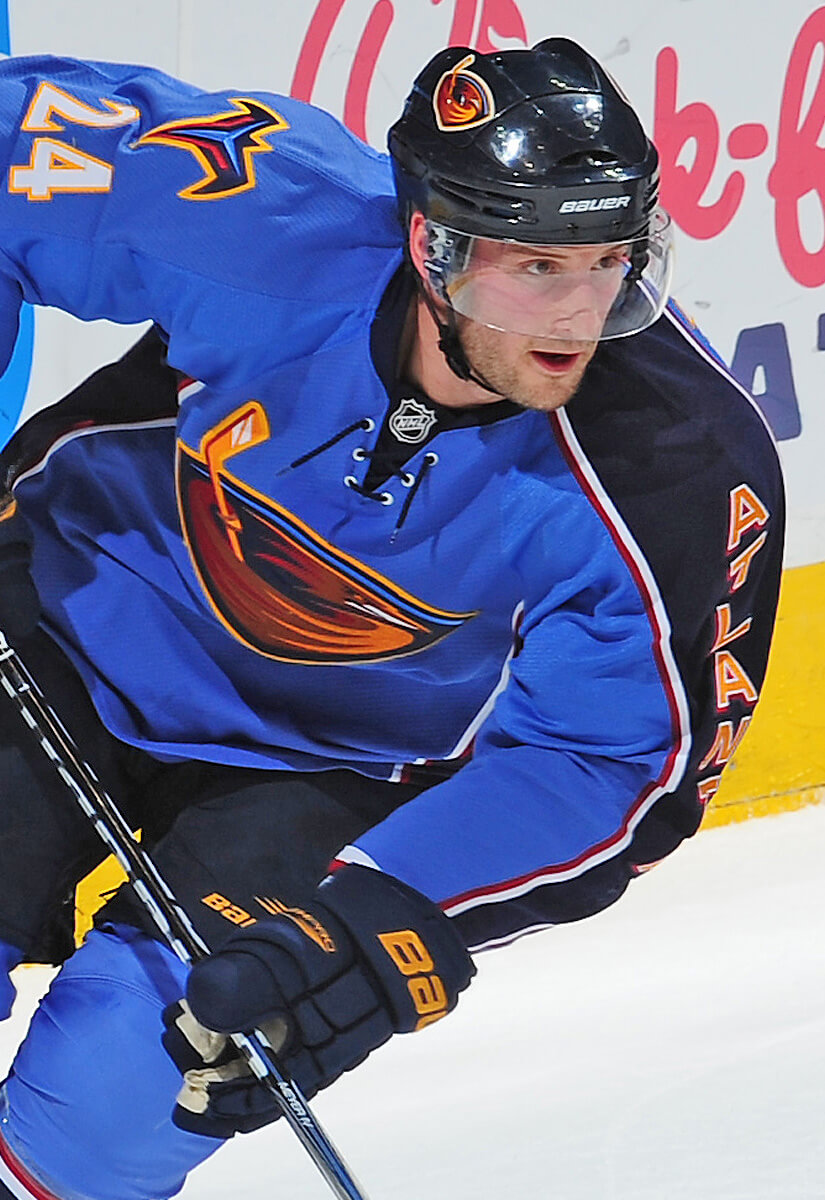 Added Side Note: I'd tried to register my 2011 as well but it didn't appear there was enough interest to get a team together (or even a tryout) at that age. We'll be back for Henrik next December, for sure.
The 2010's, however, were trying out on the other rink at the same time as the 2009's. On day one, I mentioned on Facebook that they had a numbers issue and a couple of families from the mite team that I help coach called up that evening -- spoke with Freddy Meyer himself -- and registered for day 2.
I mean, I can't say enough how awesome it is that he's *that* involved with the program. They really are Freddy Meyer's Dream Big Hockey Stars.
Friendly, personable, and approachable. Having dealt with hundreds of pro athletes, very, very few have those 3 attributes. I can think of two. Well, now three with Meyer included. And he was great with the kids too -- at ease.
Almost wish I lived a little closer so as to take advantage of the private lessons he offers.
From a personal standpoint -- as I saw my own son's chances diminishing with every shift, I popped over to the other rink to watch the 2010's tryout.
Not entirely sure what their tryout entailed, and their numbers were still light, unfortunately, but they had an enthusiastic evaluator over there and were taking penalty shots on the goaltender when I took my spot up high on the bleachers.
One of the kids noticed me -- mentioned to his teammate, "Hey, there's Coach Chris up there!" and they both lit up.
It felt good knowing that just being there lifted them up for their ridiculously complex penalty shot spin-o-rama toe drag moves.
I mean, it's weird cause I don't see myself as a hockey role model, someone to emulate on the ice, someone they need to impress, or even as a coach, really -- but those kids very clearly look up to me.
Maybe it's just my amazingly inspiring game day defensive door opening technique? I do open a mean door for line changes. Who knows...
Neat feeling, though -- and my first experience with that.
Truth be told -- even though I'm certain some of them still think I played pro, every single player on the mite team is more skilled than I. Feels good to realize you're leaving an impression!
And, honestly, I'll still feel great if my kid doesn't make the team but they do!
---
Related Articles
» Player Guidance: Hockey Parent CliffsNotes
» Do NOT be Intimidated by Elite Hockey Programs
» A Simple Piece of Advice: Be Nice!
» Talk to People. Talk to Everyone.
» Attainable Short Term Goals are a Path to Success
» Teaching the Little Ones to Skate
» Playing Defense is NOT a Punishment
» Hockey Myth: If You're Good Enough, they'll Find You

Agree? Disagree? Let me know -- I love the feedback from all angles!