Guide to Hockey Parenting
Act your Age, Not your Skate Size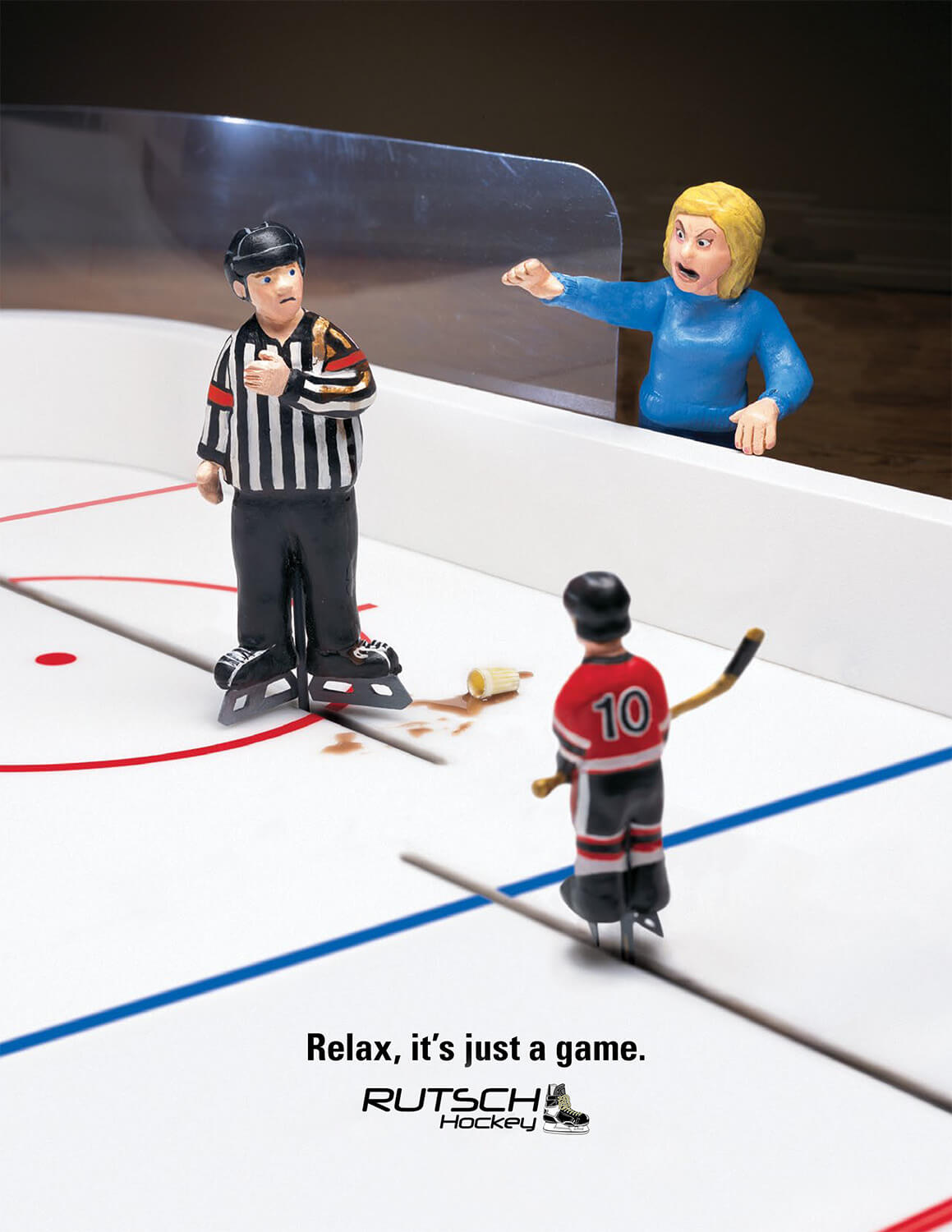 Every mite hockey team has a few parents that take every game, well, every single shift even, far too seriously.
I mean, just this past weekend, at a lopsided (and meaningless) spring/summer league game, I had a set of parents next to me going totally crazy on the pre-teen ref over a close offsides call.
Being that the kids were mites, the score wasn't close, and it's spring/summer hockey (which is universally a joke), I'd have let it go too if I were the ref...
I mean, it was a close call, sure, and maybe the ref was a bit out of position, but I've seen equally close plays not whistled in the NHL.
Point is -- it was a meaningless play, at a meaningless time,in a meaningless game that, frankly, had already been decided.
The call or lack thereof, whether it was right or wrong, didn't matter.
These parents weren't having it though -- and made it really uncomfortable.
Like, I even said something, in false jest, along the lines of "What, is the Cup in the building this morning?"...and then I moved.
I could feel their hostility now directed towards me as well...and our kids were ON THE SAME TEAM!
Spring/Summer hockey, it is what it is.
And if you don't have a real grasp of what it is yet cause this is all new to you, put it this way, it's not important.
Treat it as nothing more than time on the ice. The (only) value is in the time spent on the ice.
Anyway, I'm pretty passionate about how my kids' team's play and I'm certainly cognizant of when their teams are getting shortchanged by lacklustre officiating.
It can and does decide games.
When I'm on the bench as an assistant coach, I'll mention it to the referee...calmly.
Not really question their calls outright but more ask what they saw or why they called whatever they called.
None of the "Are you blind?" or "That's a terrible call!" or "Call it both ways!" outbursts.
And certainly never any expletive laced name calling.
When I'm just a parent in the crowd, my preferred role, I say pretty much nothing.
I'll cringe on a missed call -- against EITHER team.
Legit, if I were officiating a youth game, I'd be tossing kids left and right. So tired of all the slashing and ridiculous "retaliation" going on at the youth levels.
That's another argument for another time. (Oh wait, I've already ranted about that...)
Point is, if you're that mom or dad getting all worked up over your son or daughter's hockey game to the point you're shouting at strangers, chill out.
For real. Chill the F out.
You're scaring the players, aggravating the officials, embarassing the coaches, and making everyone in the crowd uncomfortable. Everyone.
Not enough? Well, you're embarassing yourself too.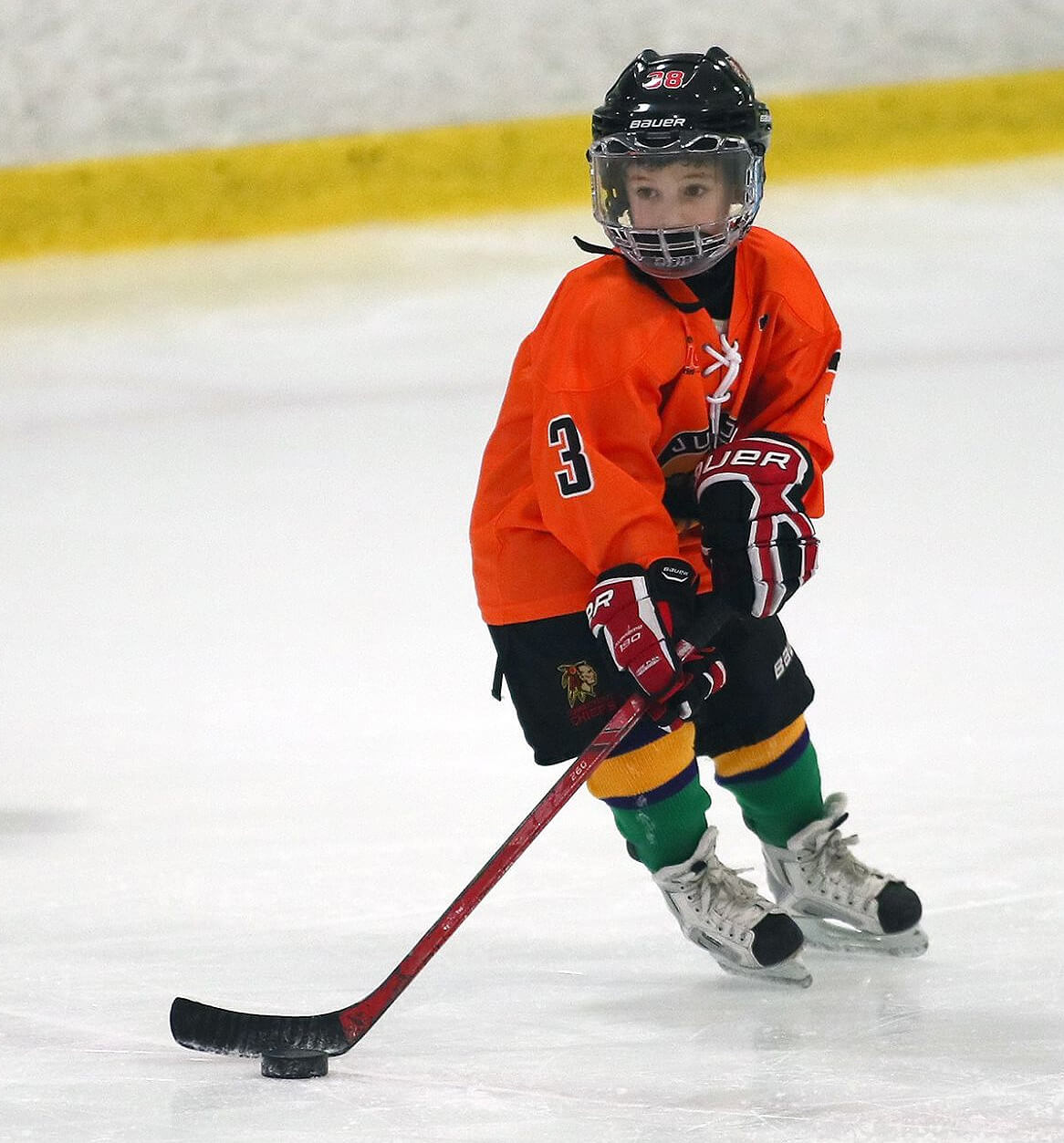 One of my kids -- it was Henrik -- laid an egg at an elite tournament team tryout a few years ago and didn't make the cut as a result while others that I know are less skilled did make the squad.
As it was happening, it felt like the sky was falling. For me.
But guess what?
In hindsight, it didn't matter.
There were other teams. There was next year.
Who cares?
I restrained myself from grasping at straws as best I could back then...and succeeded.
We didn't try for another team. And we didn't tryout at all the following year.
Didn't bother my kid one bit. I've taught myself not to let it bother me either.
Honestly, I should thank my kid for saving me so much money, like, in the thousands of dollars, now that I've learned that those Brick Series tournaments are just like every other Spring and Summer tournament that anyone can play in.
If you like, I'll get you on a roster next weekend. Guaranteed.
The exclusivity of it all is false.
Calmness comes with experience.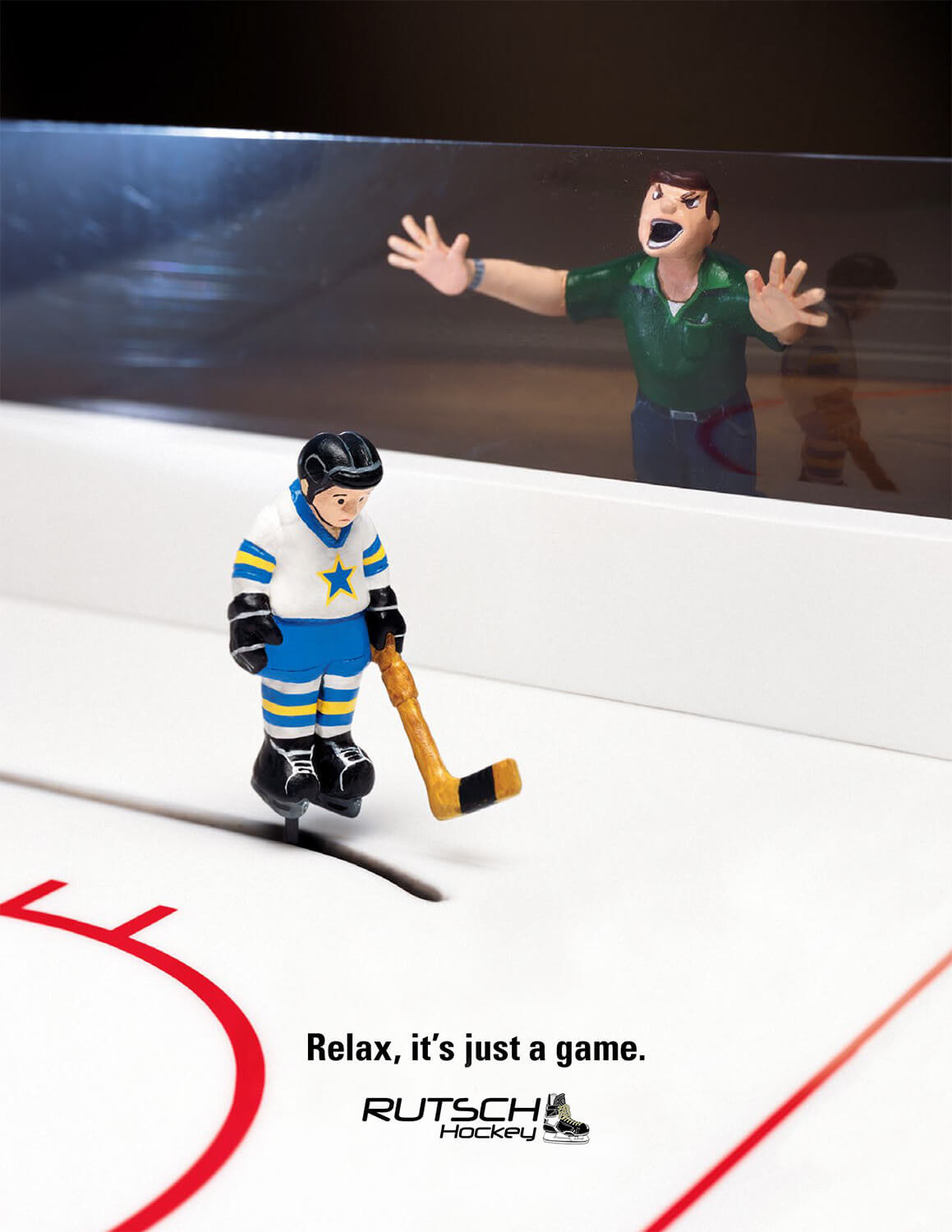 Without fail, with your oldest child and initial run through the youth hockey process, we're all "that" parent in our own little way at the onset.
Banging on the glass during practices and shouting out at referees during what are essentially glorified cross-ice scrimmages.
My favorites are when parents go crazy when there's a young player out on the ice that doesn't have offsides figured out quite yet.
(In those games, I appreciate the referees with the awareness and confidence in themselves to NOT blow the whistle knowing full well that that specific player will have zero impact on the outcome of the play. I'm apparently a rare breed -- other parents must prefer an abundance of neutral zone faceoffs over a fluid hockey game...)
But here's what experience, and observation, has taught me...
It takes a couple seasons for most parents to "get it".
By the third or fourth year, there's a lot less confrontation originating from the stands.
Parents start doing what they should have been doing all along -- simply watching the game.
Just chill out and put it all in perspective.
Today's game doesn't mean anything.
Like, ever.
I was a lot harder on my oldest than I was with my middle child because, frankly, I was an idiot.
Middle one is just as good a player -- my maniacal hockey parenting with the oldest didn't make a bit of difference.
Super laid back with my youngest.
He'll probably be the best of bunch.
So, my advice, if you're new to this hockey parenting thing, is just watch the games.
Encourage your kid to put forth full effort. Encourage them to practice at home. Encourage them to get better.
Don't get hung up on wins, losses, goals, goals against, or the officials.
None of that is worth getting all worked up about.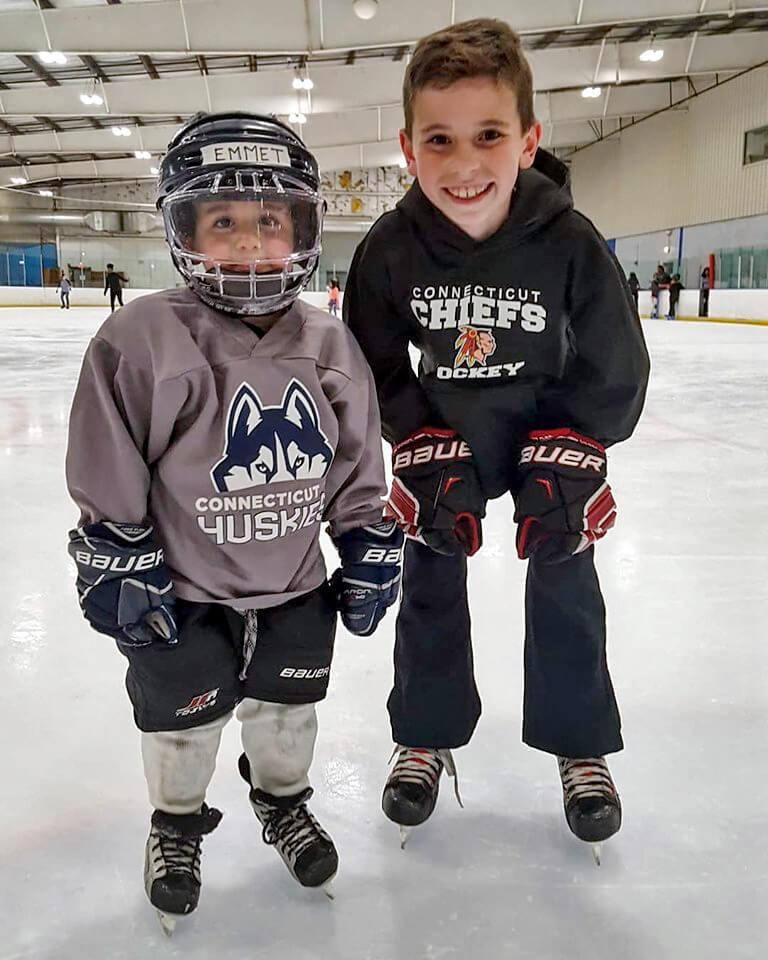 But wait, there's more!
This season I find myself in a really enlightening situation -- having a PeeWee (who still qualifies to play Squirt and does on occasion), a Mite, and a Learn-to-Play level player.
The contrasting social atmosphere among the four different parent groups is staggering.
At my youngest's Learn-to-Play practices, you have a lot of super excited parents using their phones to video everything their little player does.
I mean, there's just a aura of joyful excitement and pride in the rink at the start of every session amoung the parents. There really is.
There are also usually a few irate dads going bonkers on the glass as their kid does snow angels on the ice -- likely first time hockey parents with unrealistic expectations.
And then guys like me just sitting in the stands watching their kid do every drill incorrectly with indifference or, sometimes, even hanging out in the lobby not even watching cause we're wise enough to know that sometimes our kids are just "better" when we're not around.
Hey, if he's on the ice, I'm good with it.
Not my first rodeo.
I know how this will play out.
---
By the time kids are mites (or even first year squirts), most of those formerly super excited parents have put their cell phones down.
No more terrible video -- now they're all in... I mean, all of the kids even have their socks OVER their shin guards now. The downside is that, with near certainty, they're all taking it way too seriously -- especially if it's competitive level hockey.
And those irate dads? Well, they're even crazier now...cause they start seeing more and more of the less focused kids out perform their little guys and it infuriates them.
This is the age group where far too many parents develop grand visions of their kids being future NHL superstars.
Let's just get that out of the way now.
Your kid isn't going to the NHL.
They'll be lucky to play in college, frankly.
Saying something like this outloud, during a game, to a mite or squirt parent might get you punched in the face.
Especially if the team is from Bah-ston. No joke.
So, yeah, this is the age group where youth hockey drama goes into overdrive -- bickering parents, manipulating coaches for more ice time, cursing out refs, cursing out coaches who don't cave in to manipulation, bashing the entire program, heated arguments with parents from the opposing team, accusations of cheating, and even pitting the players against each other with instructions not to pass to so-and-so.
It happens. And it's ridiculous.
These are elementary school kids we're talking about afterall.
All of it, 100% due to unrealistic expectations.
---
By the time the kids are PeeWees, things change for the better.
Congrats if you've made it this far!
The PeeWee parents are all seasoned hockey parents. For the most part, nothing phases them.
Nearly everyone seems to be done with it all. The drama, that is.
Having played so many different teams by this point -- and having seen some outrageously skilled players along the way -- the NHL "expectations" are now just "aspirations"...and that's a good thing.
I mean, the players get better -- as a team -- without the distraction of the swirling 'off the ice' parental drama.
Hockey parents, universally, lack filters. As a result, the kids know a lot more about the 'off the ice' antics than you'd think.
With much of that a thing of the past, the players excel even more without parents screaming and banging on the glass all the time.
Let the coaches do the screaming. Actually -- as this age, even the coaches are relatively calm. Or they should be. Good coaches are.
Conflicts between opposing teams' parents are almost non-existant now too.
I mean, just a few weeks ago in a super unusual instance, an opposing parent heckled my kid on the ice, calling him a "Jerk!"
Just a couple of seasons ago, that sort of thing would have caused a brawl in the stands. Not even kidding.
Not anymore, though. Everyone just laughed it off.
That's cute. Duncan's a jerk.
(It had to be a grandparent or something that doesn't frequently attend games -- it was so out of place...)
Further, at the peewee level, the kids all start getting cell phones and social media accounts and guess what? From monitoring what my kid is doing on his phone, I quickly learned that the kid that was once instructed to never ever pass to my kid is actually a good friend. And a good kid. And, finally, passes to my kid again.
Just more confirmation that the parents need to take a step back.
It creates a way better environment...that, sadly, only comes with experience.


Oh, were you looking for advice on how to be a better hockey parent to your player rather than just a better person in the hockey community?
My bad.
This article -- with solid advice from professional players and their parents -- is probably more up your alley and a lot less preachy too!
---
Related Articles
» Great Youth Hockey Coaches Teach Confidence
» New vs. Used Hockey Equipment
» Product Review: Sparx Skate Sharperner
» Realistic Expectations: Take the Dad-Goggles Off!
» Getting a Sponsor / Becoming a Brand Ambassador
» Score More Goals!
» Curing the Hockey Bag Stank
» Respect the Opponent. Respect your Teammates. Respect the Game.

Agree? Disagree? Let me know -- I love the feedback from all angles!