Play Without the Puck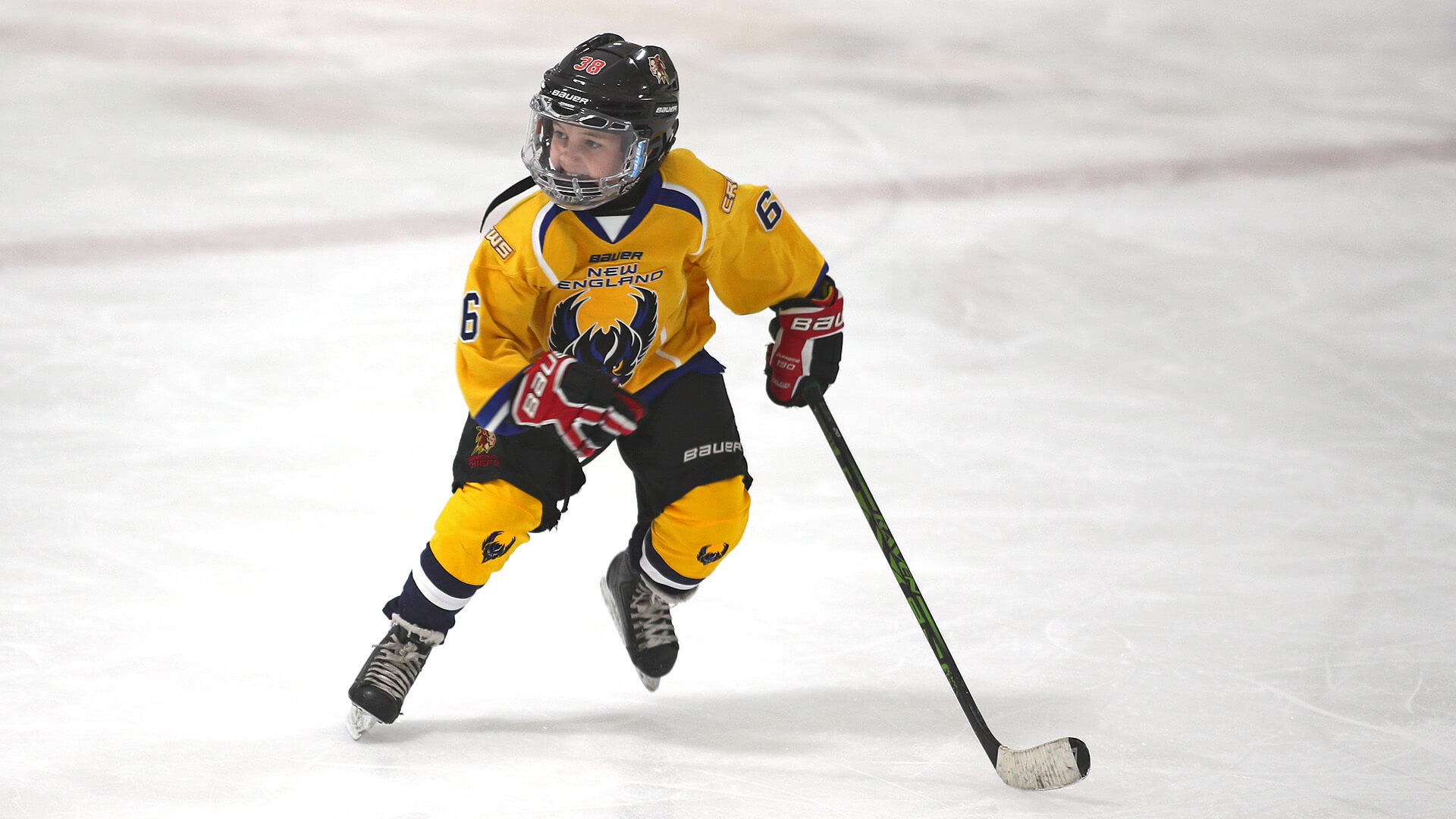 I've alluded to it in so many articles on here that it isn't until the kids are teenagers that the best of the best really rise to the top.
And it's not their skating, or their stickhandling, or their amazing shot that puts them heads and tails above the rest.
It's their intelligence.
The kids that know what to do and where to be WITHOUT the puck are the best hockey players.
Watch a Squirt or PeeWee game...and then watch an NHL or College game.
Don't watch the puck -- watch the far wing. Or the defense when they're in the offensive zone.
It's staggering if you weren't aware of it before -- the top scorers on your youth team are playing a totally different game than the NHL players.
And, oddly, the kids that appear to be almost invisible on your youth team actually kinda play like professional players. It's those kids that might seem behind the curve but are actually far, far ahead of it.
They're already figuring out how to play hockey without the puck.
Weird, right?
So... how do you make your player better without the puck?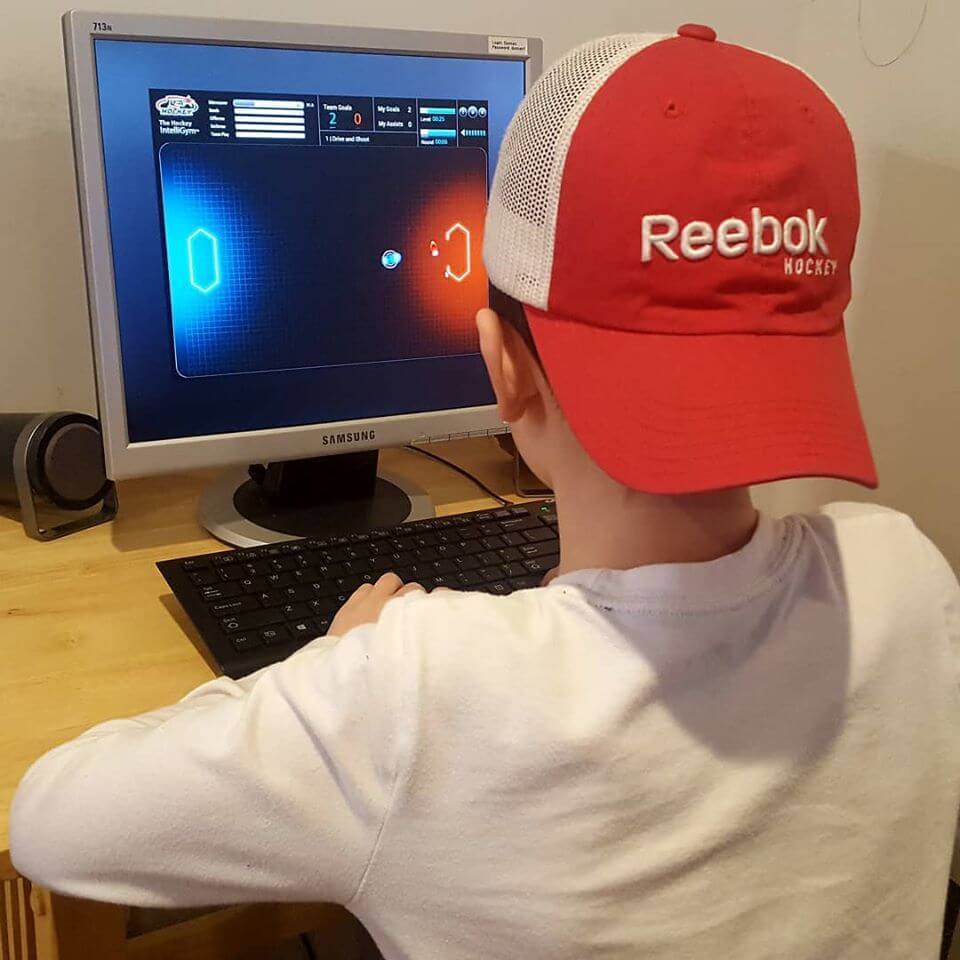 I know, you're expecting me to say, "Download, install, and pay for Intelligym!"
I'm not going to say that...
I did it, my kids went through it routinely for nearly a year...and they didn't get a darn thing out of it.
Well, that's a half-truth. I mean, if they ever play Asteroids on an Atari 2600 with a barely functional joystick, they'll be ahead of the game...but on the ice, it didn't translate at all.
Don't believe the hype.
In another article, I described the two far ends for classifying youth hockey players.
At one end, you have the kids that chase the puck and, when the get it, they're not moving it to another player. Coast-to-coast every time.
On the other end, there are the kids that just whack at the puck.
One touch possessions. Tennis players, basically.
Both types are bad...but, in both instances, those are issues "with" the puck that need to be corrected.
Now I'm talking about issues without the puck.
Nine times out of nine, the biggest issue youth players have -- forwards usually -- is playing their position.
They chase the puck.
Relentlessly.
You'll never see an NHL player do that. Never.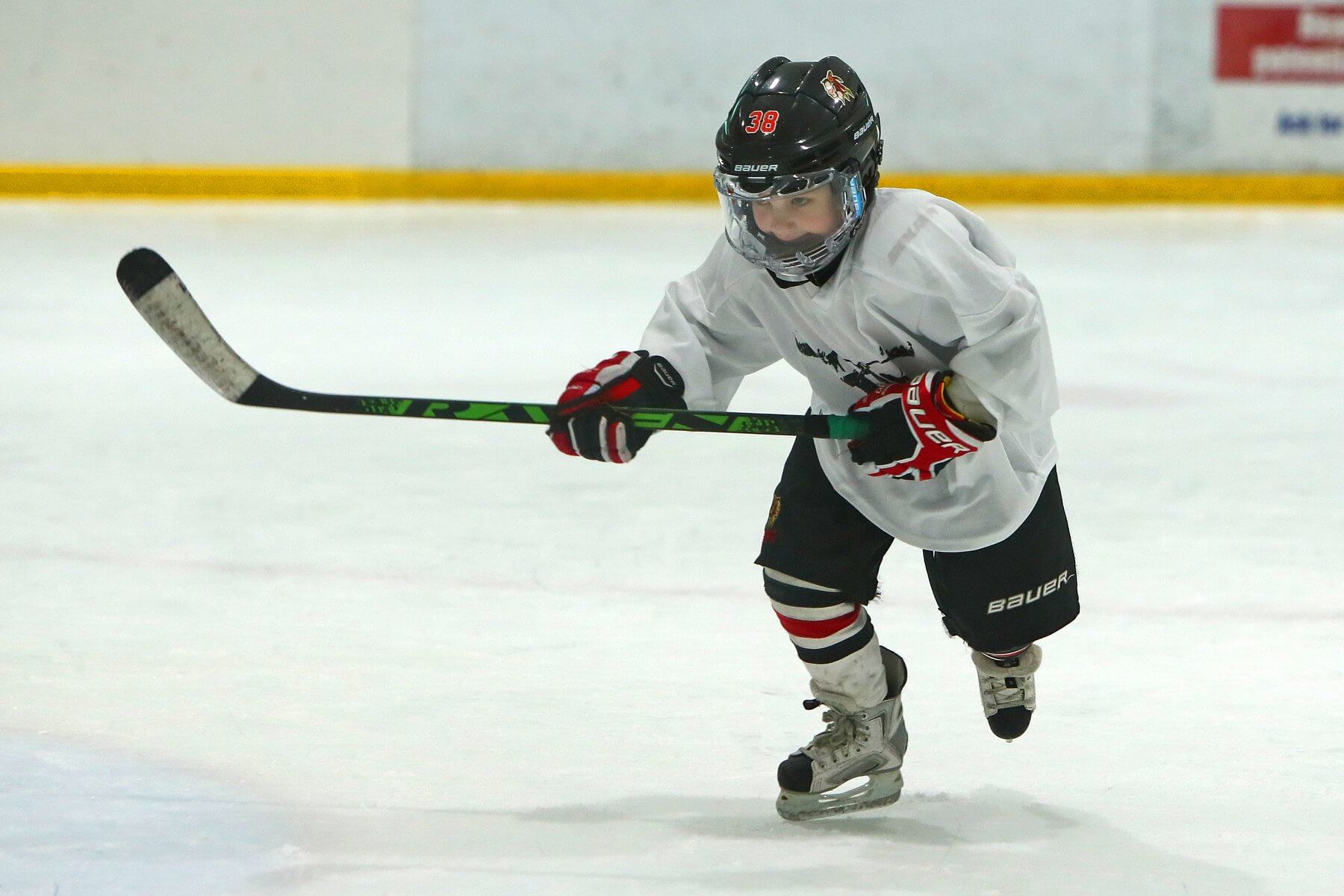 Now, I don't want you to think I'm throwing the kids that EXCLUSIVELY play forward under the bus.
Actually, yeah, I am throwing them under the bus. They're the ones that struggle the most with playing their position.
The kids that are put on defense, cause it's assumed they suck at hockey, are actually at a HUGE advantage further down the line.
The added upside of playing D is that it teaches the player, early-on, to restrain themselves from chasing the puck. Kids that play defense are the first to actually play positional hockey.
Some kids figure it out faster than others -- every mite team has that kid on defense...that just won't stay on defense. It's a hard concept for a kid to grasp -- YOU don't need to score the goal. Stay where you are. You're doing it right.
And while it may seem like a great idea to have the "bad players" stand back there, idle at the blue line, pretending to be ready for a pass that isn't ever coming...those kids are actually learning how to play a position and occupy a zone.
They're learning where to be...WITHOUT THE PUCK.
But the forwards? They don't get that experience at all.
You see it all the time -- three forwards all on top of one another in the corner and two defensemen far away from all of the action standing flat-footed on the blue line.
In my opinion, this is the hardest part of the game to teach to kids when they're older.
I mean, if you've been playing wing since you were 6 years old and have been scoring 3+ goals in every game for years just chasing the puck...why would you change your style of play?
It works, right?
Well, suddenly, it doesn't.
Your style is easy to contain for the opposing defense.
For your own team, you're now a huge liability defensively too.
You're overloading one end of the ice...making at least one teammate's positioning irrelevant and leaving where you're supposed to be wide open and empty for the opponent to carry the puck unimpeded.
Good offensive teams take advantage of open ice. Anytime you see a long pass across the ice that leads to a breakaway -- someone was way out of position.
Skilled hockey is kinda like football or basketball -- it's a combination of man-to-man and zone at the same time. On offense and defense.
I mean, the positions have names for a reason.
And all of those sports are a team game.
In football, if every defensive player were going straight for the quarterback on every play...there'd be 4 or 5 wide open receivers on every play, right?
Hockey is the same.
If you're chasing the puck -- with zero regard to where you or your teammates are -- you're not helping.
At all.
Now, unfortunately, it's not quite as simple as just "playing your position".
That's step one, absolutely, just being "in position".
You have to be in the right place in relation to the puck, your teammates, who has possession, and even the current score of the game and time remaining. There's a lot going on.
But, in addition to being in the right place, offensively, you also need to open up to the puck. You need to get open. You need to know when to break for open space or behind a defender...meaning, you need to be moving around. Constantly.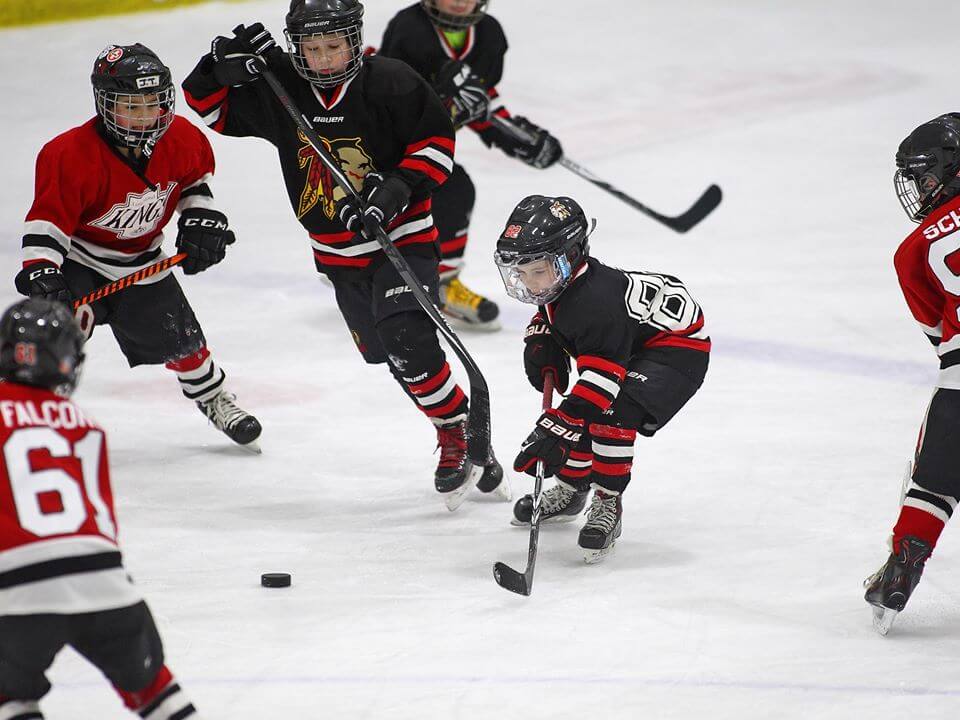 Most of all, though, you need to restrain yourself from skating towards your own teammate who already has the puck -- an issue one of my kids has and, if you watch closely, is a widespread problem at all levels of youth hockey.
Defensively, it's a little different. I'm of the opinion that the player closest to the puck should, indeed, chase the puck. Get all up on the puck carrier. Force them outside, angle them and then pin them to the boards.
Everyone else should cover a player, an open passing lane, or support the teammate already collapsing on the puck.
A winger hanging out in the neutral zone by themself while their team is pinned in their own zone is NOT playing their position.
At the same time, it's also terribly ineffective when all five skaters collapse on the puck. Laugh if you like but it too is a common occurance in youth hockey.
Mites often look like a swarm of bees, yes, but I've seen peewee teams where, somehow, four of the five skaters are behind the goal line. Not sure how that aids in defending the net...but, yeah, in the end, longterm success as a hockey player comes down to how you play WITHOUT THE PUCK.
Get ahead of the competition -- play your position first.
---
Related Articles
» Meaningful Advice For Youth Hockey Parents
» Training Aid Overload: Hockey Room Essentials
» The Worst Website for Youth Hockey...ever. MyHockeyRankings.com
» Roller Hockey for an Ice Hockey Player
» Letting the Team Down: It's All Your Fault
» Protect Your Neck. Wear a Neckguard.
» Product Review: Sparx Skate Sharperner
» Let's talk about Hockey Skate Laces

Agree? Disagree? Let me know -- I love the feedback from all angles!