Hockey Salad Days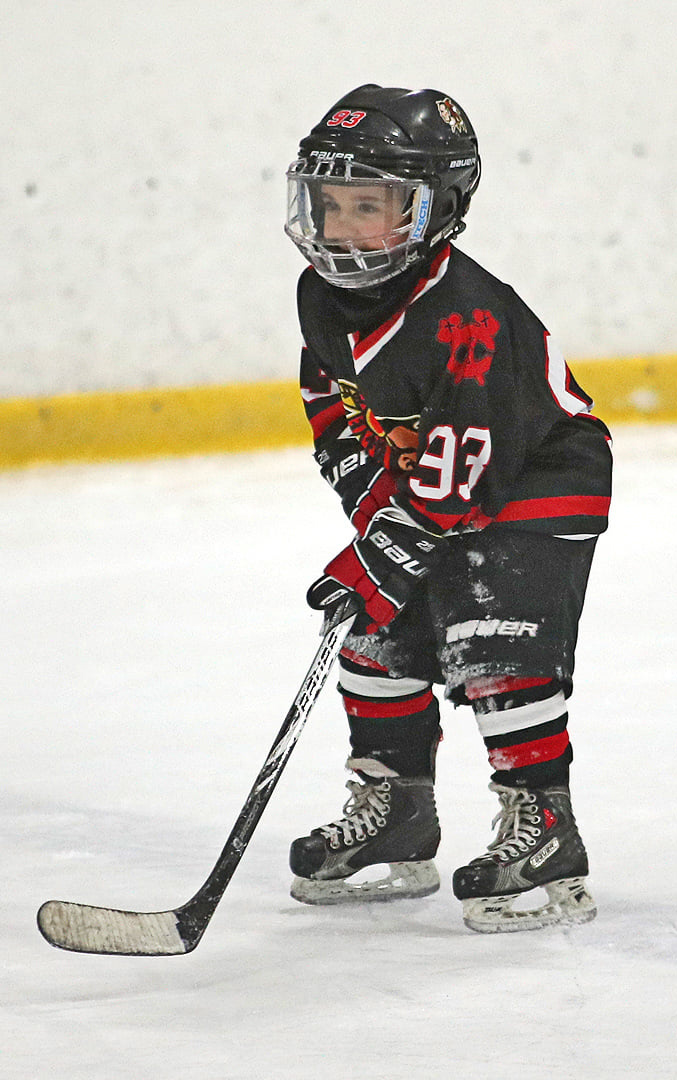 No, this post isn't about hockey hair.
Sorry -- did that once and that was plenty.
And it's not about healthy eating either. Been there too.
Recently, I heard a morning DJ on pop radio, doing one of their 15-second fluff spots, cite some goofy study that identified that the best year of a person's life occurs when they're 9 years old.
Old enough to be aware of the events going on around you but young enough to not have (m)any responsibilities wearing you down.
Made total sense.
Looking back on my own life, yep, 1985 was pretty swell.
And, then relating to my kids -- currently 7, 11, and 12 -- and hockey, it holds up.
It really does.
I'm not saying the radio spot's proclamations hold an ounce of weight...but I will say that the very best years of youth hockey are at the squirt years. Without a doubt.
Kids all get along.
Talent disparity hasn't fully taken hold.
Parents are all still having fun with it.
Were their parents that drank too much on tournament weekends? You bet there were.
Was there some conflict in the locker rooms? Sure.
And, of course, there was always a parent hyper-confident that their kid was being short shifted...when they weren't.
That's all par for the course but, generally, they were fun seasons for the kids and the parents.
Good times, good times...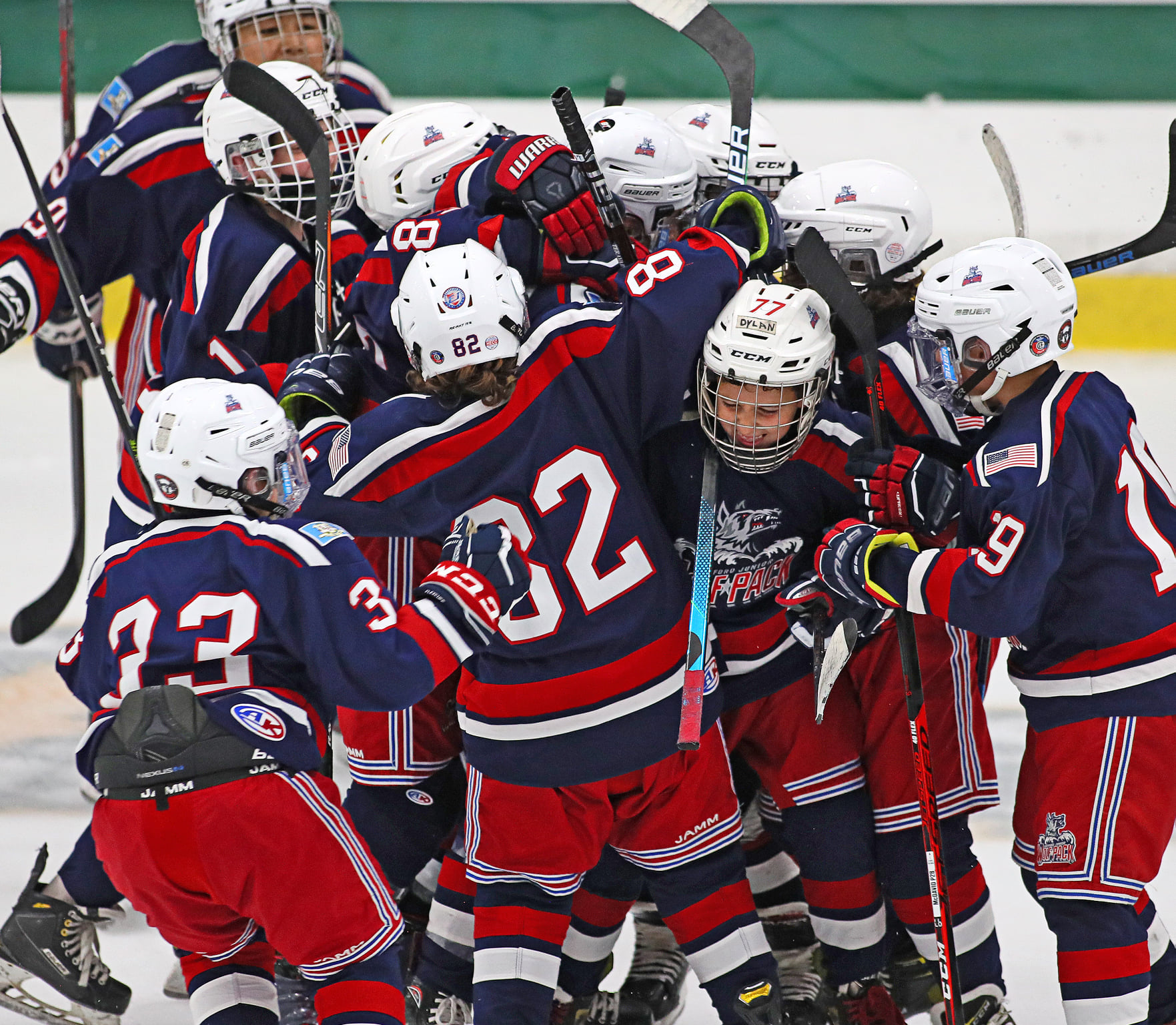 And then it goes off the rails.
Part of it is the competitive nature -- it quickly becomes a hyper competitive environment.
Sure, you're on the same team but you're also competing against one another. Once the kids figure that out for themselves, things get complicated. Talent levels really start to vary, err, widen too.
I mean, one kid is going to excel at another sport and hockey will become secondary...and they fall off. Another kid just won't have the drive that the others do. And then there's always that kid just matures far sooner and outplays everyone else.
Some kids just decide that they don't want to play anymore at all.
Some wisely choose to pursue loftier opportunities.
There is a team and level of play out there for everyone and kudos to those that seek out the perfect fit as things get shifty. If you're not in the "right" place, this is the age where it becomes apparent. Or it should become apparent.
Further, the kid's interests diverge too so, you know, now they're just teammates. Not friends.
I mean, just think -- were your friends in second grade the same kids you were friends with in high school? For me...there was a little overlap but it was, for the most part, a different crowd.
The kids that all enthusiastically sang Baby Shark together in the locker room just a couple of months prior...now have very varied music tastes from country to rap. Vastly different maturity levels -- one kid will be growing a moustache while the kid next to him still wears Star Wars themed footy pajamas under their uniform.
Eating cupcakes or pizza after a game or practice, as an entire team, will never happen again.
Someone always bails. Always.
I mean, I got along with everyone when I was in kindergarten. By the time was I in middle school, I was far more selective in who I'd sit with at lunch. That's human nature. Personalities change so much.
They grow up over night.
Relating to it as an adult, it's like -- I have a couple friends at work...but everyone else is just a co-worker. That's what the hockey team is like when the kids are 12 or older. Even in the NHL.
And there's less supervision too -- parents stop hanging out to watch practices, preferring to just drop the kids off or maybe just sit in the car scrolling through social media for some down time.
With that, parents stop knowing the other parents as well. We're just casual acquaintances now, whereas before, I knew every parent's first name.
Now it's just, Andrew's dad or that guy who comes to all the games.
Yeah, I'll confess. I'm still trying to figure out which kid is his.
That sounds like a bad thing...but I actually prefer it that way on a certain level.
Don't get me wrong -- I love being real friends with other parents but I've also seen countless hockey programs where the "team" is more of an adult social gathering rather than focussed on the kids and, you know, hockey.
If you're in that situation -- and you actually care about your son or daughter developing as a player -- you might want to look at a different program all together. At the tuition rate we're all paying, the top priorty should be the kids...and hockey.
A lively social circle should just be an added bonus.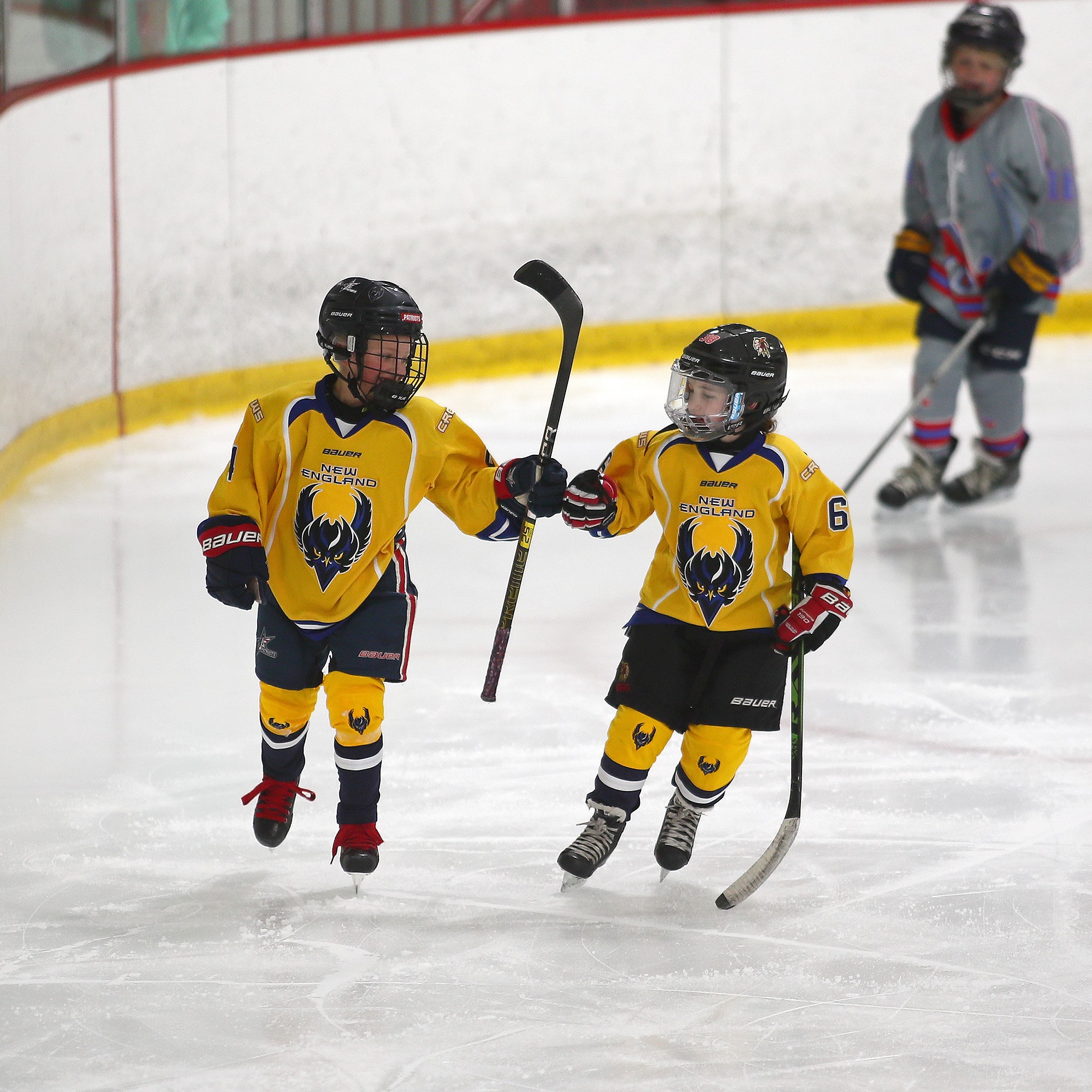 And then there are the players... The kids start getting, well, how middle school-aged kids get.
I'll cut to the chase -- when an adult isn't in the room, middle schoolers are foul mouthed a-holes. They just are.
So, yeah, you go from a pretty sweet situation where it's almost like an extended family to a powder keg.
Unsupervised kids that don't particularly like each other, with knives on their feet and sticks in their hands, and a bunch of adults that don't even know each other's names sometimes making small talk with parents from the opponent cause no one really knows whose who.
New environment. Culture shock.
And it happens fast.
Over a single off-season.
Like, you instantly become aware of the folks that were never actually friends to begin with.
I mean, you almost have to respect the folks with that shrewd ability to discard people (or relationships) that are no longer of use to them -- I guess that's a skill -- but, like, it's gross too.
Leaves you feeling used.
There are a handful of folks -- five -- that I spent countless weekends with, over multiple years, that won't even say hi in passing anymore. Their kids follow suit. So odd. I try my best to make it even more awkward -- I do say "Hi!"
Yeah, I picked up on your social cue...but I'm ignoring it.
"How've you been? Great to see you -- how's the season going?"
Thankfully, there are far more that make it feel like you're still on the same team -- instantly reconnecting -- after 4+ seasons apart. That's...rewarding.
And I do think that when Lisa asks how Duncan's doing, she truly gives a crap. I mean, we "were" family for a few seasons, afterall.
Not saying the people you meet are all good...or bad...just that things really become clear when the kids age beyond the squirt seasons.
---
Hockey Tip -- connections are everything. EVERYTHING.
I've worked in pro hockey for over 25 years now -- everyone knows everyone. Guys get jobs that they might not have even been seeking because of connections. Even the front office folks have connections to folks in every other league.
Sheesh -- we've even been invited to a private Stanley Cup party?!
It's a close knit group thay pays dividends if you navigate it well -- guys who were players 15 years ago now coach my kids. Full circle.
Like, just last week, I got a call from a coach my son worked with YEARS ago for maybe a month or two, at most. He was asking me for a report on a player he was on the fence about -- he saw the team the kid said he played for, remembered my son, recognized the program, and reached out to see if we knew the kid.
We did. I was honest. And that's the thing -- I'm just an old contact of that coach, we're not chummy at all and I haven't seen the guy in years...but also never disconnected. Connections.
Point is, don't discard anyone along the way. Even that kid that quit to become a pairs figure skater. That's the kid that's going places -- you want him in your circle.
Kids, parents, coaches. Be mindful of who you purposely lose track of.
No, you know what? Just be nice.
So, I guess, what I'm saying is...
If you have an 8, 9, or 10-year old player in your household, enjoy it. You're in the midst of the most fun and rewarding seasons you'll ever have.
Take in every second.
Go to every birthday party.
Enthusiastically participate in every team event.
Plunk down the cash for that goofy third jersey.
Sign up for that Lake Placid tournament.
Plan a summer tournament in Las Vegas.
Take lessons with a figure skater.
Do it all.
And, sure, the kids are too young to realize that their living their best days, or even comprehend such an idea, but enable them the best you can.
Salad days are the squirt seasons.
Cue the Springsteen!
Or for those a little younger than me, 10,000 Manaics!
---
Related Articles
» Helmet Drama for Beginner Hockey Players
» Youth Hockey Age Levels and Birth Year Teams
» What to Gain from Summer Hockey Tournaments
» White Hockey Equipment. No, just...no.
» Youth Hockey Skate Sharpening
» AAA Summer Hockey Tournaments are Underway!
» Ugh...Youth Hockey Tryouts, Fees, and Scheduling
» Regarding the Humboldt Broncos Tragedy

Agree? Disagree? Let me know -- I love the feedback from all angles!