The Emotional Gamble with (very) Young Hockey Players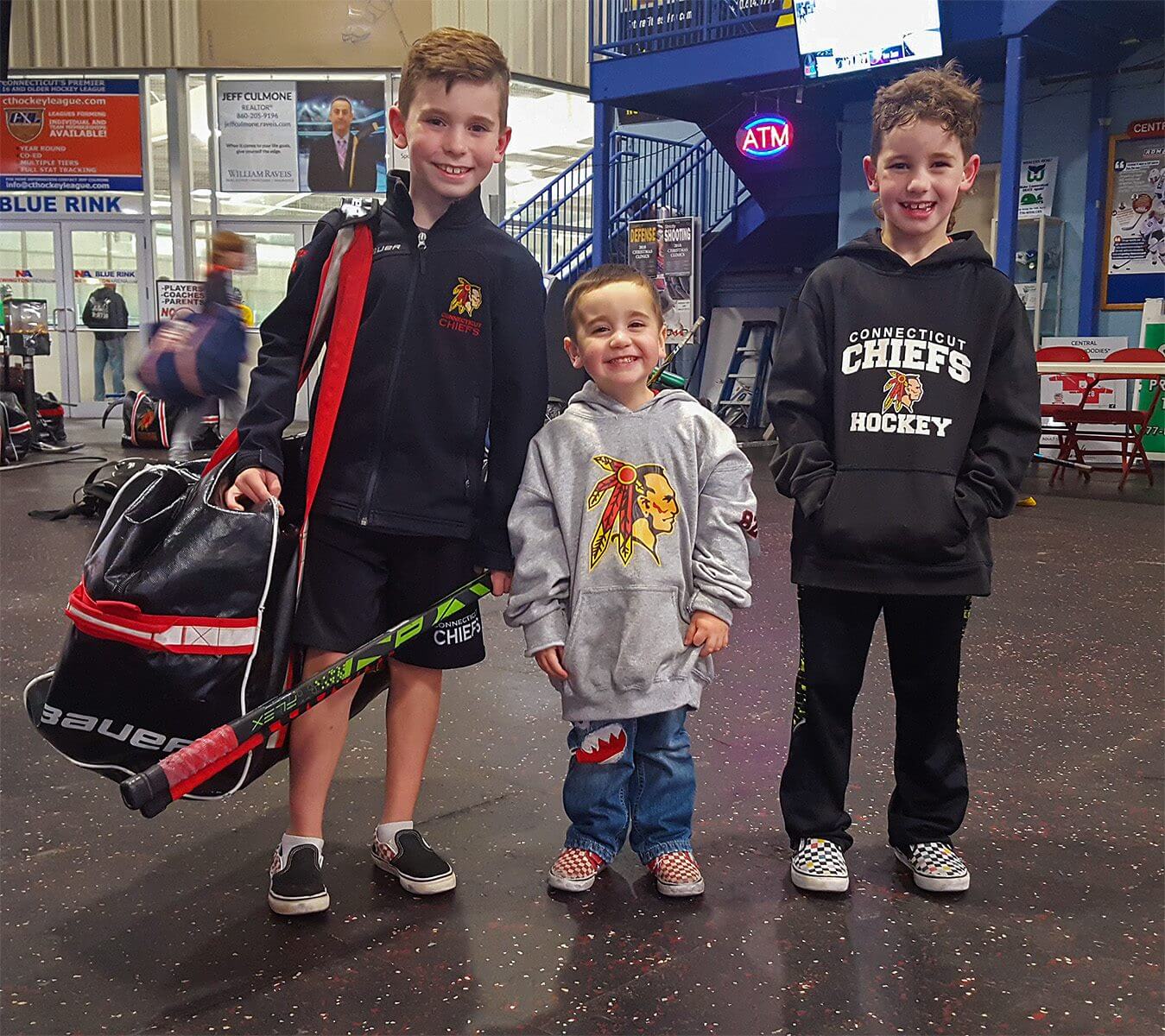 So my youngest, 4 years old, just started his second "season" of hockey this past weekend.
Because we're diva hockey snobs, of sorts, he's only skated with the top area club teams during his short hockey career.
Crazily -- they also happen to be the least expensive options.
So, this year, he's skating under the same umbrella that his two older brothers skate with -- the Connecticut Chiefs.
Convenient commute to the rink. Super familiar environment. Jersey is identical to the ones his brothers wear. And lots of familiar faces too.
All great reasons every family should use to pick a program to skate with.
But...he's four.
As I've mentioned before, I started all of my kids out on ice at ridiculously young ages but I've found that 4 is the earliest you can really have expectations of something sticking.
If you're lucky.
Did I mention he's only four?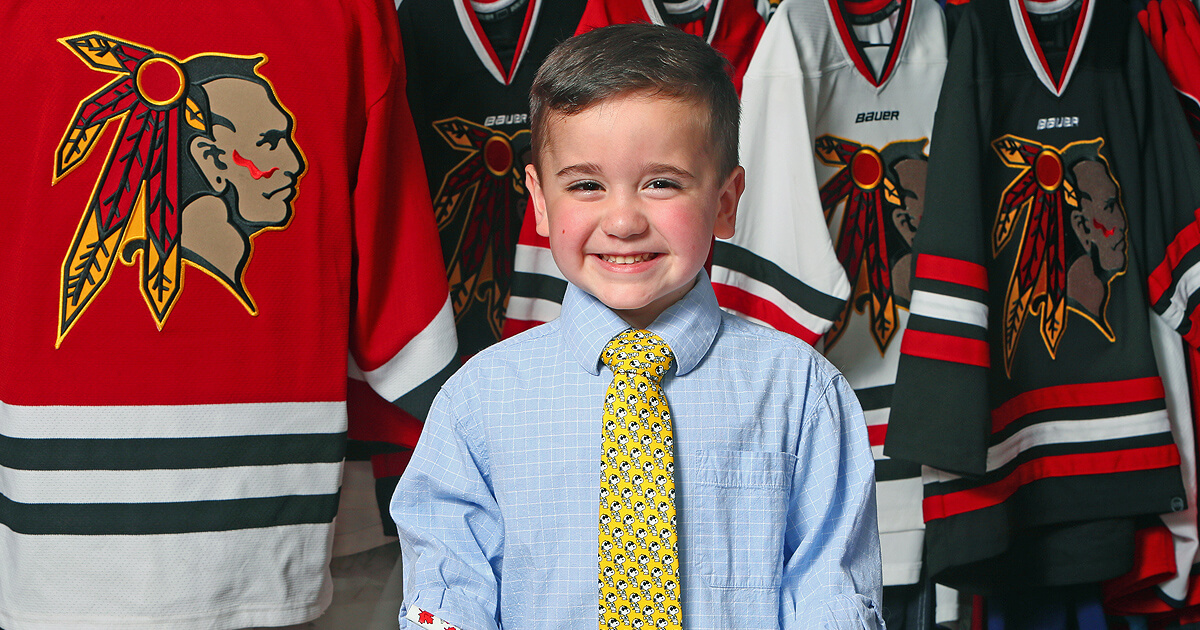 So, yeah, we get him to the locker room, get him suited up, and he's really excited.
He's seen his brothers do this hundreds of times and, today, it's his turn.
Sometimes it's tough to tell if he's just excited to be wearing all of the equipment -- it's a costume of sorts -- or maybe it's just the attention he's getting.
Having done this -- first day of organized hockey -- a couple of times before already, I'd already prepared myself for, well, whatever came next.
It's once they're on the ice that every parent has to be prepared for tears.
Henrik, at this age, cried through an entire 5 month season. Wailed.
Like, he'd get the equipment on without issue -- in the locker room, he was super upbeat. The minute they'd open the door to the ice though...game over.
Legit, he spent a grand total of 20 minutes on the actual ice...over 5 months.
That's the gamble with kids this young.
They either love it...or hate it.
And if it's the latter, it's not a lost cause by any stretch.
As a prospective hockey parent, please don't write hockey off just yet.
These days, in my opinion, Henrik is the strongest player, overall, in our family. Older brother, Duncan, still dominates in most areas but that's just experience.
Anyway, I'm happy to report that this is how Emmet reacted: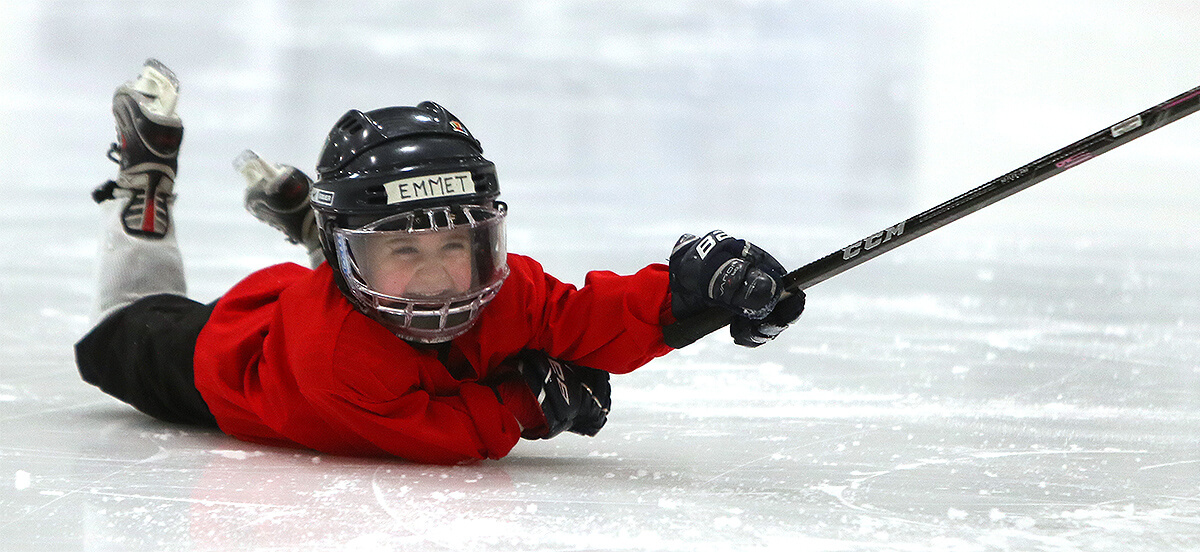 I think we have another hockey player.
---
Related Articles
» Snobbery in Youth Hockey?
» Play Without the Puck
» Blue Pucks vs. Black Pucks
» Getting a Sponsor / Becoming a Brand Ambassador
» Roller Hockey for an Ice Hockey Player
» Evaluating Your Child's Hockey Coach
» Youth Hockey Nutrition, err, lack thereof
» Broken Hockey Stick Refunds & Exchanges

Agree? Disagree? Let me know -- I love the feedback from all angles!