What does it mean to be coachable?
And why it's so important.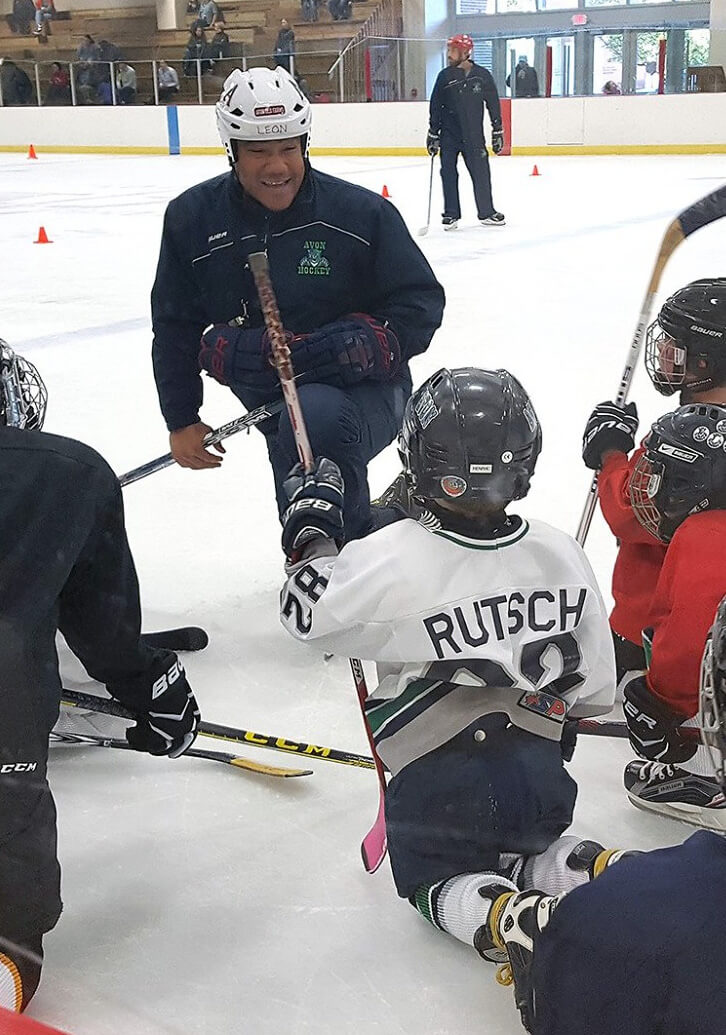 I've said it before and I'm certain I'll still be saying it for years to come.
My kids aren't the best players on their team.
Frankly, I don't want them to be -- it's always better, in nearly all respects, to be chasing someone. There should always be someone better.
At the same time, not that I'm a psychic that can see the future or anything, it's also apparent to me that, in time, they'll all be a lot better than a number of their currently more skilled teammates a few more years down the road.
It's not that those kids aren't getting better too, certainly, they are, but now, as all of the kids get older, I'm starting to really see which players are truly coachable -- a huge long term advantage -- and which players are just relying on their natural talent to excel.
That difference will turn the depth chart completely around once these kids are between ages 10 and 12.
We all see kids cheat in practice, either starting too early on a drill by creeping off of the line, skipping a cone, not doing the correct transition or stride, or taking forward strides to get going before going backwards just to beat everyone else. Sometimes they're just plain lazy.
They all do it.
But some keep doing it.
If they have the natural talent, they'll get away with it for a long time.
At the mite level, the fastest kid on every single team is that kid with the super fast, short, and choppy stride.
It's almost like running on the ice. In fact, I'd bet that off of the ice, that same kid is probably the fasted runner on the team too.
Problem is, skating isn't like running.
By the time that super fast kid is 10, if he doesn't correct his form -- and why would they since they're the fastest on the team, right? -- that slow poke teammate in the back with the long slow stride today is going to be sailing by him with ease within a couple of hockey seasons.
Their shortcomings -- hidden beneath their natural talent -- become bad habits they can't shake later on.
Totally explains why so many "stud" mites drop out of hockey by the time they're peewees. They grow accustomed to being the best and struggle to come to terms when the "garbage" players are suddenly more effective than they are.
And once that time comes around, their bad habits, like a short choppy stride or complete inability to do backwards crossovers, well, it's hard to "re-learn" everything you've been ignoring while you've been doing your own thing...with success.
I'm thankful that my two oldest both play on teams where the coaching staff notices and addresses stuff like that in an attempt to correct it...for the most part.
I'm also thankful that they've both already seen the rewards of "doing it right".
Duncan still skates a little like a combination of Kool-Aid Man and Humpty Dumpty sometimes but I can see he tries not to -- and when he doesn't, he notices how he can win races to loose pucks far more often.
Actually, truth be told, like a lot of hockey dads, I have a non-verbal gesture that I give him from the stands when I notice he's slipping back into his, ahem, unique Kool-Aid Man stride...
In fact, I'm not ashamed to admit that when we make eye contact, I do a little side-to-side Kool-Aid Man dance with my arms, he nods back at me acknowledging it, and then stops doing it for a bit.
Henrik's stride, on the other hand, looks like an NHL player.
Well, as close as a 6-year old's stride can look like an NHL player stride. He's a little slow now...but the form is there. Just wait until he's stronger.
Out of control side-line parent antics aside, it all comes down to coachability.
From day one, Henrik was taught to bend his knees. He was taught to push all the way back. He was taught to keep his stick on the ice. He was taught to keep his stick in front of him. He was taught how to transition 10 different ways.
And, the wildcard in all of this, he listened.
Not sure how that's possible cause he doesn't listen at all at home but that's a whole other story...
But, seriously, let me tell you, he was the slowest kid on the ice for an entire season when he was younger and he wiped out doing transitions more than most kids ever will but here's the thing...this past weekend, he played like a runaway freight train.
No one was going to be faster than him. No one was going to beat him to a loose puck. And no one was going to knock him off of the puck either.
He's only 6 years old and he's already seeing the rewards of, first, a great coach, and second, doing the drills correctly...even if it makes you the slowest guy out there...for months.
My prediction?
When he's 8 years old, he'll be faster than his older brother.
Duncan's upper body, when skating, is a confused mess that he's been trying to fix for over a year.
I don't doubt that he'll get it corrected, I see him get frustrated with himself when he realizes he's doing it again (that's half the battle!) but Henrik's already got it.
Fast forward two years, and he'll have that much more experience shifting his weight more effectively to more effortlessly attain speed. It's not about moving your legs fast -- watch 5 minutes of figure skating during the Olympics and it should be plainly obvious that powerful skating is about controlling your balance while shifting your full weight into your stride.
The kids that can be coached -- especially at a very young age -- all excel. All of them.
The kids that can't...well, they peak at around 10 years old and then everyone else passes them by.
I've seen it.
All that said, it also helps to have a great coach during the journey too.
Side note -- it may come accross as sexist but at the mite level, the girls on the ice are almost exlusively better skaters than the boys. I attribute this to their coachability. Girls listen.
It's so true -- if you want to be a better hockey player, listen to your coaches.
---
Related Articles
» Skate Faster: Don't Skip Leg Day
» Do NOT be Intimidated by Elite Hockey Programs
» Those Pesky Figure Skaters!
» Picking the 'Right' Youth Hockey Program
» Brick Tournament Team Call Backs
» Effort First - Points Second
» Broken Hockey Stick Refunds & Exchanges
» Training Aid Overload: Hockey Room Essentials

Agree? Disagree? Let me know -- I love the feedback from all angles!