When Youth Hockey Ends
So, my oldest will likely be entering his final season of youth hockey next season as a 14-year-old.
Two seasons as a mite.
Two seasons as a squirt/atom.
Three seasons as a peewee.
One season as a bantam...with one more to follow.
All told, that's 9 years of hockey for a 14-year-old kid. For over two thirds of his life, he's been going to the rink at least four days a week.
For what?
Like, now what?
Outside of his very first season where he played on a town level B-team, we've been entrenched with elite, AAA, and AA teams throughout. My kid isn't a stud...but he can hang at that level just fine.
Along the way, in those types of programs, you're conditioned into truly believing your child is elite, above the fold, and, if you stick with it, you'll just coast into prep school or junior hockey and then play in college too.
Thankfully youth programs aren't promoting the professional levels...yet.
But, having played up a birth year or two for so many seasons and maintaining relationships with those players and families, we've gotten a sneak preview of what happens as the kids enter high school.
They peel off...
...and play high school hockey.
Alongside the town level B-team kids that they haven't shared ice with since they were toddlers.
THUD.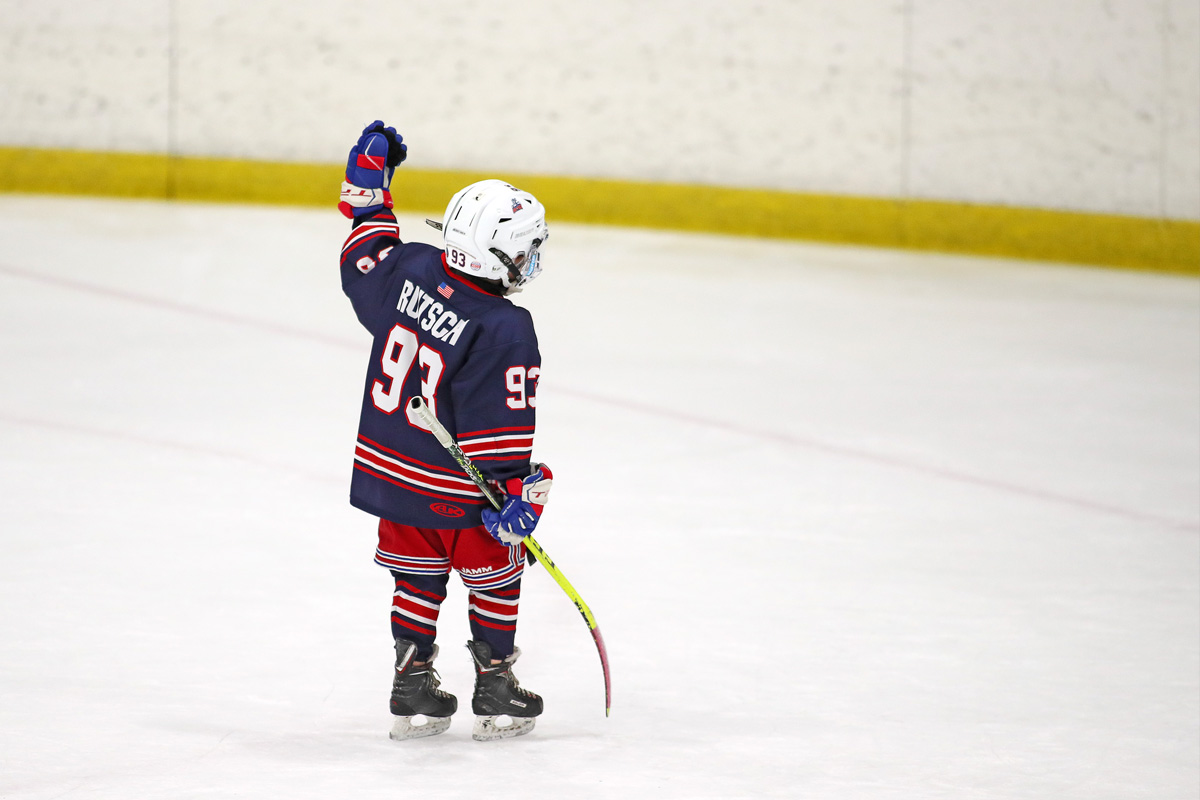 Players whose parents have been proclaiming for years that their kids are on a path to hockey glory...suddenly retract as their kids are, instead, riding the bench for middle-of-the-road high school hockey teams alongside kids that are on the teams because no one gets cut in the tryouts.
It's a really unexpected shift...and it happens fast.
Around here, we're just a week or so into the high school season and the number of familiar faces (players and parents) I've seen out on the ice or in the lobby that make me think...hmmm...bet they didn't think that this was how things we're going to end up while we were all travelling all over the country for our 10-year-olds to play hockey.
Yet...here we are.
Playing for the local high school in a co-op that doesn't allow tryouts.
It's rec league, basically, for a majority of the schools.
I don't want to put down all high school hockey but, in Connecticut, anyway, where the state is literally littered with private prep schools with strong hockey programs, the public high school hockey scene isn't exactly high end.
It's super competitive and fun to watch...but not high-level hockey and certainly not a well-travelled path to even Division 3 hockey and a tall order for even ACHA hockey.
I'm not saying for even a second that this is a bad thing...but it's not the illusion so many hockey parents are sold.
I often say that all paths lead to men's league. That's 100% true.
I should add to that that most paths also lead right back to town level hockey too.
So how have we been planning for this date that's rapidly approaching for our family?
We haven't been.
Looked into the prep schools for, maybe, 15 minutes. Not a high priority.
We've missed entrance exams and student interviews with all of the schools that might have been on our short list. Haven't requested written referrals from teachers or ever contacted a prep school coach.
The plan is, well, there is no plan, so next year he'll go to the public high school.
My son doesn't seem all that interested in going to a private school anyway -- we're not particularly religious so the Catholic schools are out too -- but, at the same time, I'm not sure he's fully realized that his youth hockey career is coming to a close...soon.
So, yeah, the plan is to play another season of bantam hockey next year.
A full season while also being mindful of the numbers and who seems like they might defect in late November.
We will have zero intention of bailing to a high school team.
Long story that I should have documented at length on this website...but our school system has never offered ice hockey.

I, along with some other hockey parents, stepped up to the plate and battled with the Board of Education at a number of meetings earlier this year proposing they find a way provide our players a co-op option with another school and it went through, approved, at the last moment...but only for this current season.

A one-year deal. A deal that will self-terminate before my kid even enters high school.
As of today, there is zero guarantee my son will have that opportunity presented to him.
With that, our options are limited. Full season bantam...or nothing.
Easy choice.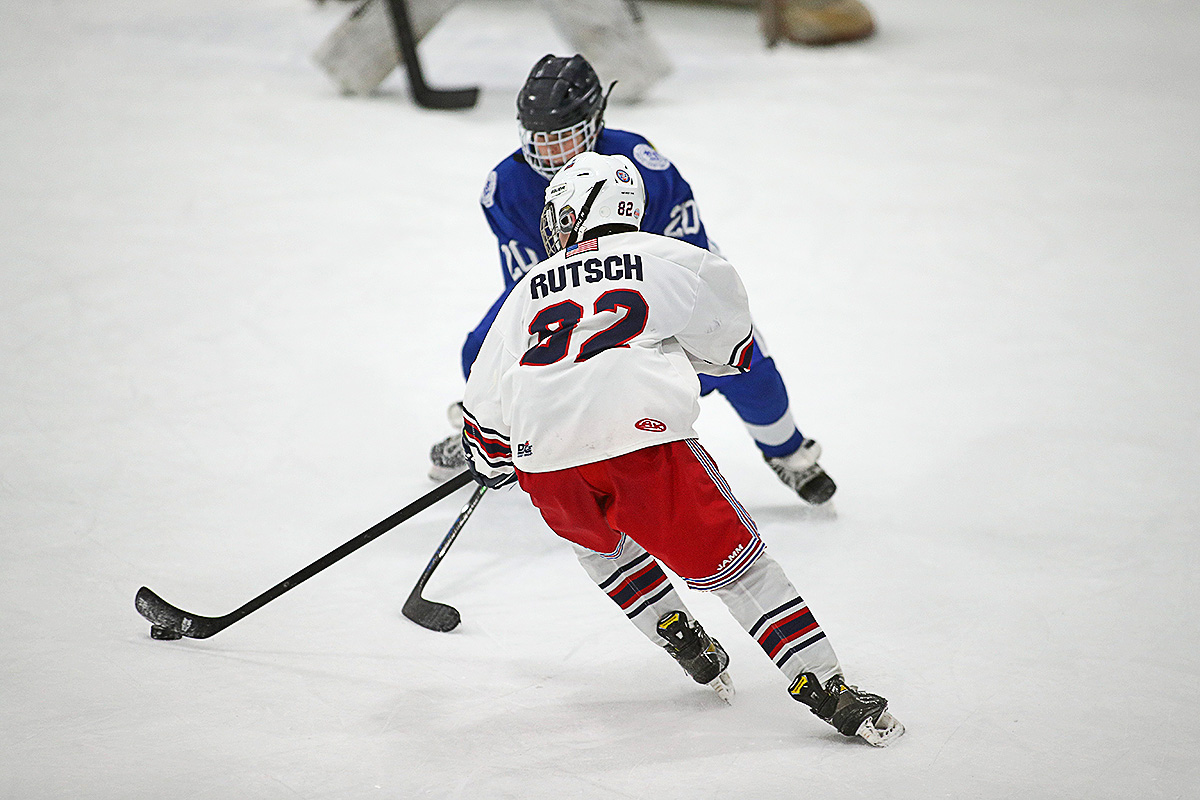 But then, I need to be ever mindful of the chances the carpet could be swept out from under him. For a FULL season U14 bantam team to come together, you need the players. You still need a semi-deep talent pool to draw from too....otherwise it's akin to high school hockey.
This season, on a U13 team of 8th graders, some players have planned ahead and have already taken entrance exams for the private and prep schools in the area.
I don't anticipate any of them returning for the second bantam season of youth hockey.
And if they do, I anticipate they'll leave the team as the high school season begins in late November.
Saw it with a family we've kept in touch with -- their son's roster evaporated, un-expectedly, as kids chose to pursue high school hockey instead of sticking with their full season bantam team.
Have lived it this season as U14 teams have started to cancel games with our team...due to a lack of players for that exact reason.
So, yes, at tryouts this coming March, I'll be ever mindful of the numbers and side-eyeing everyone for potential signs they're not really committed for an entire season.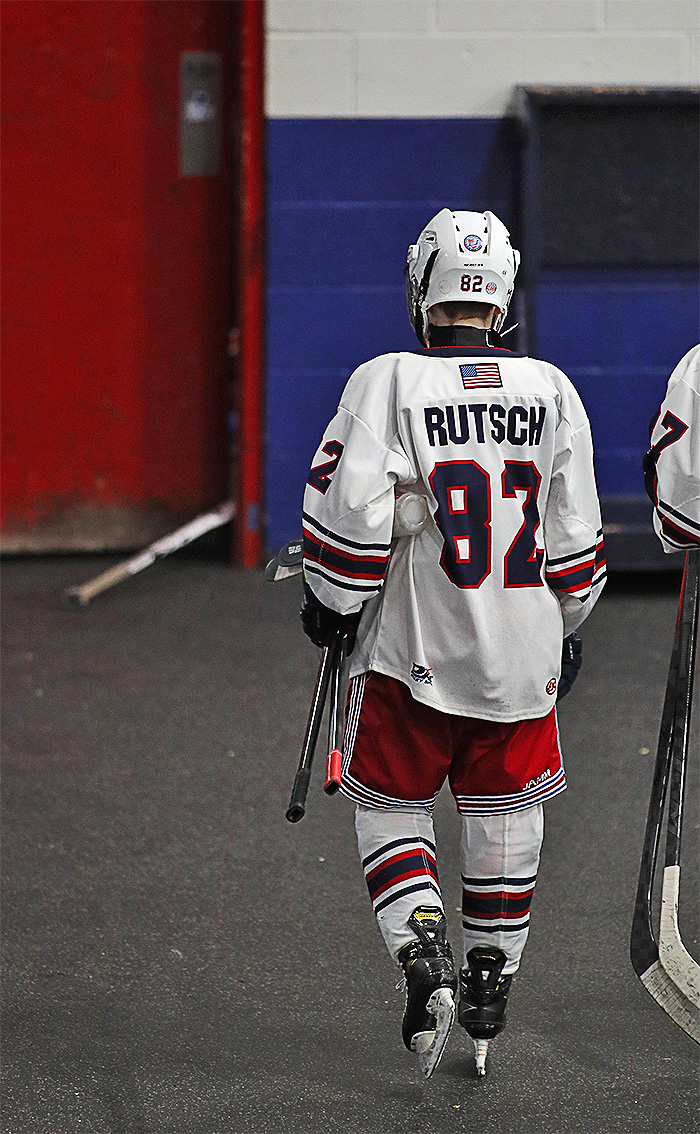 In youth hockey, it's easy to get blindsided. I'll do everything I can to avoid that.
And, look, I don't fault the families that signed on for a full season and then recanted. Not for one second.
Opportunities present themselves all the time -- it would be foolish to turn down a 4-year opportunity for what amounts to three more months of a season. I get it.
My lofty hope is that his current program has the numbers at the U14 level, right now, to consider fielding a full season U15 midget team with a great coach next season that gains some traction and, then, to ride those coat tails the following season.
That could buy him two more seasons of youth hockey -- and I'll be honest, my kid is still getting better and better year over year -- which could open up the opportunity for "real" junior hockey...something the high school route would never lead to.
If my kid's development trajectory keeps on going, we'll likely look into one of the Academies when our hockey options evaporate.
I like the concept the Academies offer -- it would give him a preview of the university experience but in a more controlled environment, but I'm also quite leary of the the online education aspect that so often goes hand-in-hand with that.
While a hockey player, my kid is also a nerd bored out of his mind in public school. He isn't challenged...at all.
Not sure an "online" version of school surrounded by hockey players 24/7 would benefit him well...besides the hockey side of things.
His brain will carry him much farther in life than his slap shot so it almost feels foolish to even consider it.
But...for one year? Maybe.
Unorthodox education aside, a lot of them seem a little sketchy too -- selling the false dream even more than most of the AAA programs do -- so we'd defintiely have to do some homework.
So, while I'm still fully on the "all routes lead to men's league" train, I'm not quite ready to step off the train and re-join the town league players he skated with a decade ago...while riding the bench as an underclassman...just yet.
Get back to me next November.
THUD.
- - - - - - - - - - -
Lastly, for all those EHF/Fed parents that so gracefully send expletive laden and grammer-less emails from burner gmail accounts to me telling me my kids are just benders or dusters when I write stuff like this, well, I appreciate your emails and applaud the enthusiasm you have for your 9 and 10 year old super stars.
You'll figure it out soon enough.
Not one of you sending those emails is gonna have a kid playing for BU, BC, or the Bruins. Not one.
Oh...and the top flight players in the AYHL, AHF, and THF are better than you guys. East coast hockey has not revolved around Boston for nearly thirty years.
Eitherway, my kids will see your kids...in men's league.
---
Related Articles
» Respect the Opponent. Respect your Teammates. Respect the Game.
» Youth Hockey Nutrition, err, lack thereof
» The Experience of Playing Up
» New vs. Used Hockey Equipment
» Product Review: SISU Mouthguard for Hockey
» Skating into the Sunset: When Youth Hockey Ends
» Situational Game Awareness
» The nightmare that is Youth Hockey Tryout Season

Agree? Disagree? Let me know -- I love the feedback from all angles!