Curing the Hockey Bag Stank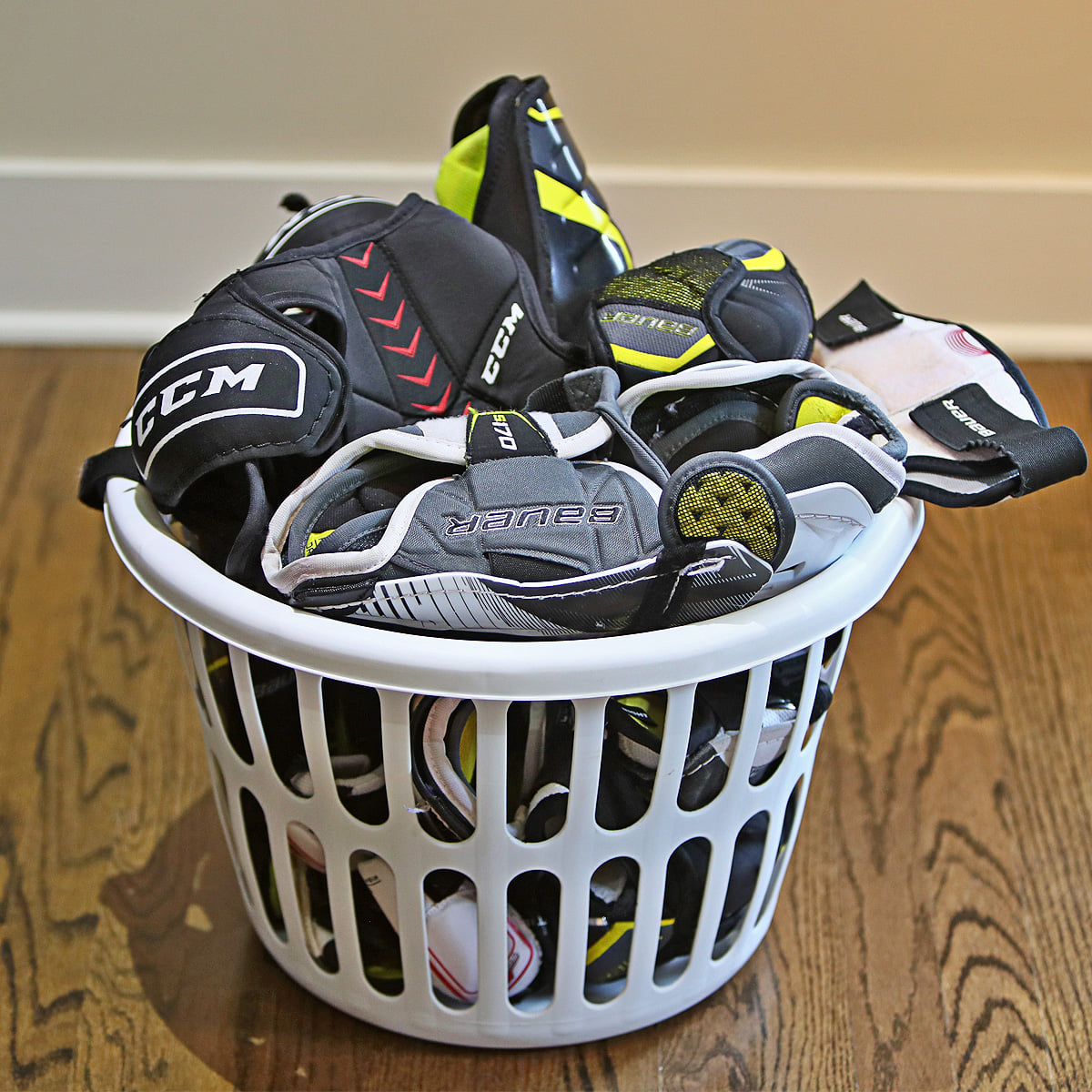 The season is over and you finally have a few days to decompress and figure out to do with your new-found free time...
For us, we washed all of the equipment.
Gloves inlcuded -- yes, you can put those in the washing machine. A lot of people don't realize that you can wash them but you absolutely can.
Just toss them in the washing machine like regular laundry and air dry them.
Palms up, preferably.
That vinegar-like stank disappears immediately.
Do it.
For real.
Wash the gloves!
But, yeah, we've got dryer sheets tucked in places and one of those deodorizer gadgets (which don't work) in the bag and used half a bottle of Febreze and, ugh, it's still overwhelming.
I've been there.
I am there.
I was there.
Two of my kids' equipment bags aren't so bad. They just, well, they smell like dried out hockey equipment after weeks of going unwashed with a slight hint of an artifical "outdoor fresh" hint to them.
It's...tolerable. Just shy of pleasant.
My other son?
Oh man... A single practice and, seriously, his bag is so ripe, it could clear out an entire arena.
Like, legit, he should gets extra credit for making a locker room smell like a locker room.
He's that guy.
But here's the thing -- I wash his stuff just like I do the other kids.
So what's the deal?
Why does his stuff smell so terrible -- even after I've just washed it...repeatedly?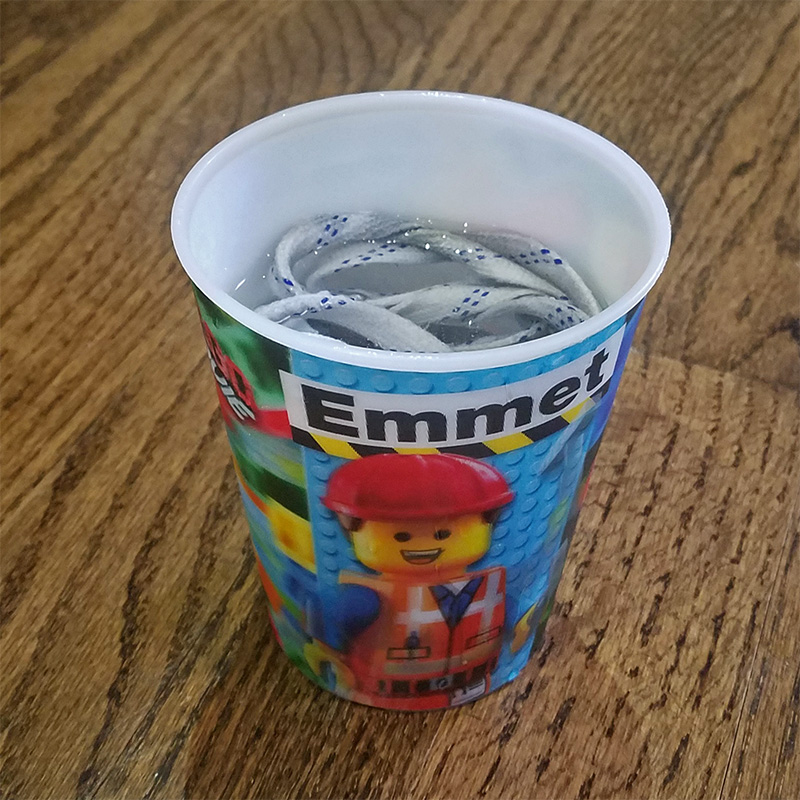 Well, I figured it out and I'd bet anyone who has a stinky hockey bag that can't seem to eliminate the odor has been overlooking the same exact thing I'd been overlooking.
There are only two pieces of protective hockey equipment that you can't toss into the washing machine -- the skates and the helmet.
Guess what?
That's exactly where the nausiating stank is coming from.
Chin strap...and laces.
BFO - Blinding Flash of the Obvious.
Laces, specifically, are the primary offender.
So I took his laces off, soaked them for a few hours in a water/detergent combo (plus a few spritzes of my wife's perfume -- shh! don't tell!), tossed them in the dryer and...
Boom!
Odor eliminated.
For now.
---
Related Articles
» Curing the Hockey Bag Stank
» White Hockey Equipment. No, just...no.
» A Better Penalty Shot Technique
» Going Bar Down -- Help with Lifting the Puck
» Product Review: SISU Mouthguard for Hockey
» The Right Coach; the Right Attitude
» Youth Hockey Age Levels and Birth Year Teams
» Retro Fashion Statement or History Repeating?

Agree? Disagree? Let me know -- I love the feedback from all angles!