Will the 2020-21 Youth Hockey Season even Happen?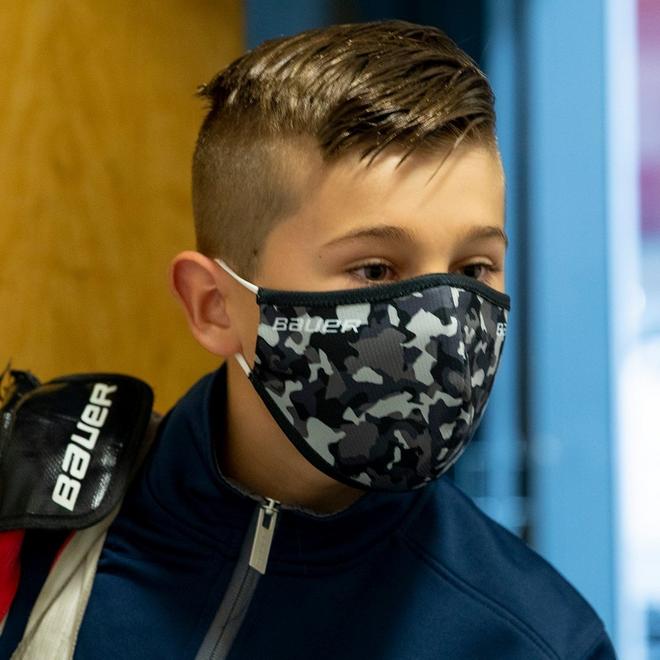 In our neck of the woods, the COVID-19 outbreak hysteria has subsided quite a bit due to the fact that, by and large, most of the population in our state has adhered to the precautionary measures since mid-March and it's paying off.
Connecticut is one of only four states trending in the right direction and, as a Nutmegger, I'm pretty proud of that. I don't know why, but I am.
Kinda makes it seem like all of these months cooped up at home have been for...something.
Dare I say it, things are returning to normal.
Well, aside from the mask wearing and working from home.
Honestly, though, this deep in -- those things almost feel normal now too.
And then there's hockey.
We've been able to take the ice, in limited numbers, for a few weeks now.
Massachusetts "opened" a week earlier.
New Hampshire before that.
Hockey programs everywhere had their tryouts halted mid-stream back in March. So many players left in a lurch, in limbo.
And, now, most teams around here are resuming their tryouts, well, this week and next week. A majority of the players haven't put their skates on in months. It's an unsual circumstance for the middle of July...weirdness all around.
For us, the program my boys play for just concluded the last of their 2020-21 tryouts last night.
Am I concerned the youth sports season might not get off the ground this fall/winter?
Yeah. I'd be lying if I didn't admit to that.
At the same time, my kids have skated on 10 of the last 14 days -- I mean, that's regular season type regularity...
Things are feeling more "normal" here...obviously. Finally.
But then the CCM Invite (a summer tournament in greater Boston) recently had to scramble due to COVID-19 restrictions and move the tournament north to New Hampshire due to the restrictions in Massachusetts.
Maybe things aren't so normal?
My kids have played for teams participating in that tournament. Hmmmm...
First pillar to fall?
Normalcy thwarted?
So, yeah, absolutely, there's a lot of uncertainty in the air.
Just this morning I received a recruitment email with the subject, "Looking for a summer hockey tournament that won't get cancelled?"
Not exactly uplifting...
So, I could feel the communal uncertainty of it all this week during tryouts -- mostly from parents of kids that hadn't signed on yet -- either by choice (due to the uncertainty of getting their money back or money's worth) or because they were still actively trying to make a team, any team.
For my two oldest, they'd signed their contracts for the coming season back in March just before the world went sideways.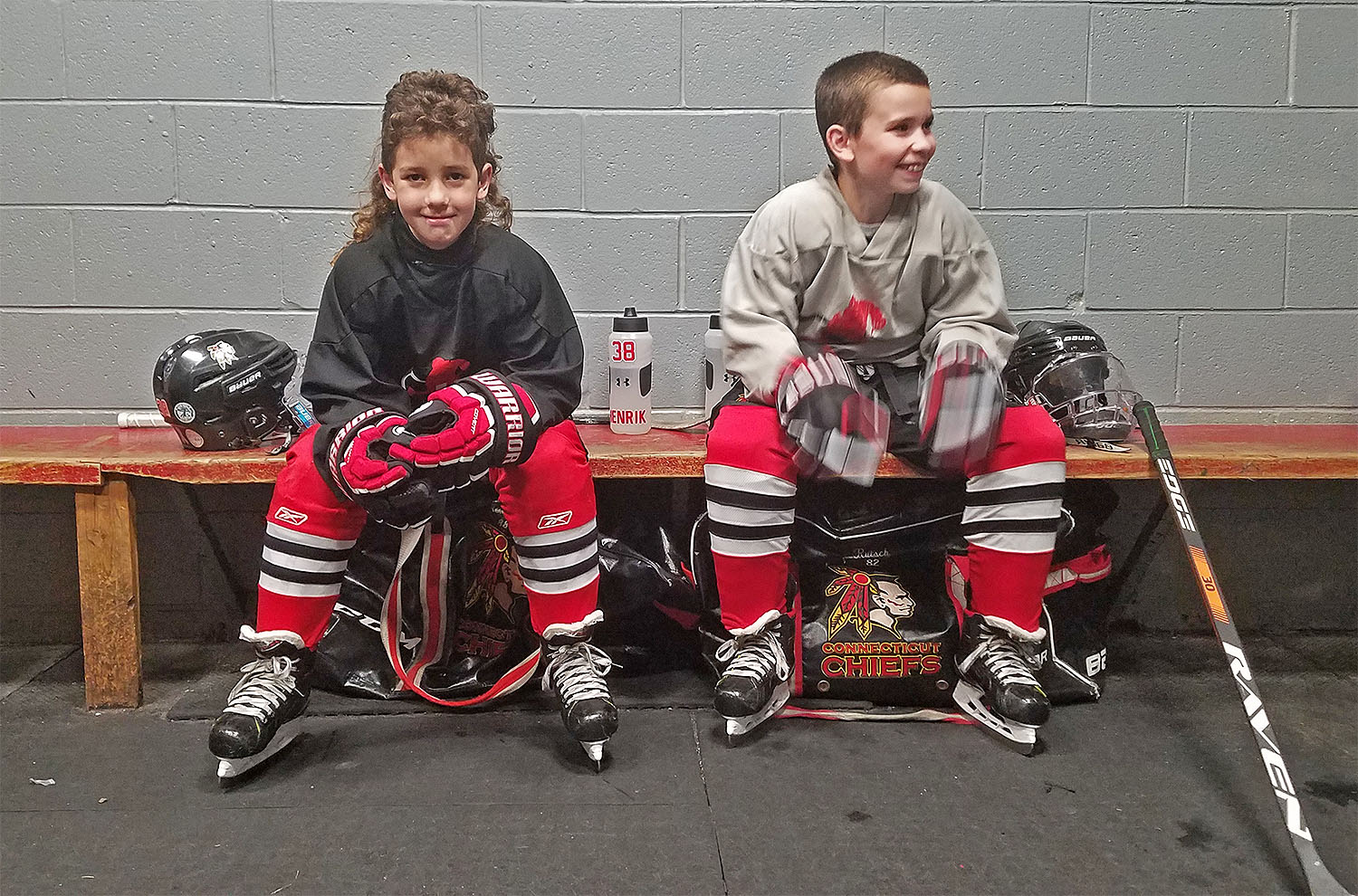 So, at this point, now, I'm already 5 months into paying tuition. Vested.
Not much I can do about that at this point...but I'm over it.
For my youngest, though, I suppose I was in the same boat with the latter group.
He didn't have a team. The coming season was a big question mark.
Except...I knew with confidence that, if my son were offered a contract, I'd be signing.
No doubt about it.
Minimal hesitation.
No regrets.
And here's why...
My kids play hockey for the exercise, the drive to work hard towards goals, the realization that there are rewards to working hard, and for the social experience.
The games, really, are little more than field trips.
Yes, they're fun and the kids enjoy them but when you group them with the entire "package" that comes within a season of youth hockey -- the games are the least significant part.
Call me crazy -- wins and losses don't interest me at all.
Sure, I like it when they win.
But you know what? I still like it when they lose too.
I'll enjoy any game when my favorite player is playing for my favorite team even when they get blown out.
Okay, okay, okay. I sense some eyerolling going on.

I feel the accusations coming... I must be some barely committed in-house hockey parent. Or some sort of wannabe hippie where everything is groovy as long as everyone is having fun.

Let's all just hug, socially distant of course, and be happy.

Yeah, that's not me.

I suppose there was a brief moment in time where the games mattered -- when I was naive enough to convince myself that I was living my own dreams through my kids' experiences. Their triumphs are their own. Not mine.

But I get it now -- the games aren't worth bunk.
I'll be honest, as a parent, the most fulfilling thing so far this "season", no joke, has been seeing my kids interact with their teamates again after 4+ months of being stuck at home and only seeing their siblings. The social aspect of being part of a hockey team cannot be understated.
And that's the thing -- if you don't look at it that way already, you might need to start changing your mindset.
Provided the rinks aren't shut down entirely (which may still happen again but probably not long term), this won't be a "lost" season. Not even close.
It'll be a season of rapid development instead.
Practice, practice, practice. More practice.
Skills. Scrimmage.
Practice, practice, practice.
Intrasquad scrimmage. Scrimmage against the other program in the building, perhaps?
Practice, practice, practice.
Point is, the youth players coming out of the other side of this will be so much more skilled than they would have been if this turns out to be just another "normal" season.
Not once have I noticed one of my kids become a better player during a game...but there are countless instances where I've witnessed a new skill acquisition happen right before my eyes during a practice.
Ice time, puck touches, and instruction are what make it all happen.
Again, provided the rinks stay open, there will be a ton of ice time and a ton of puck touches for every single player.
All of this said, I do feel for the really high-end players on the cusp of getting noticed by the USHL, NAHL, WHL, OHL, and QMJHL. This is a far different scenario for them than it is for the youth hockey players...but know that you're not alone. Every player is affected.
Really, if your son or daughter is under 14, this isn't the end of the world.
It's not.
It has so much potential to be a HUGE positive.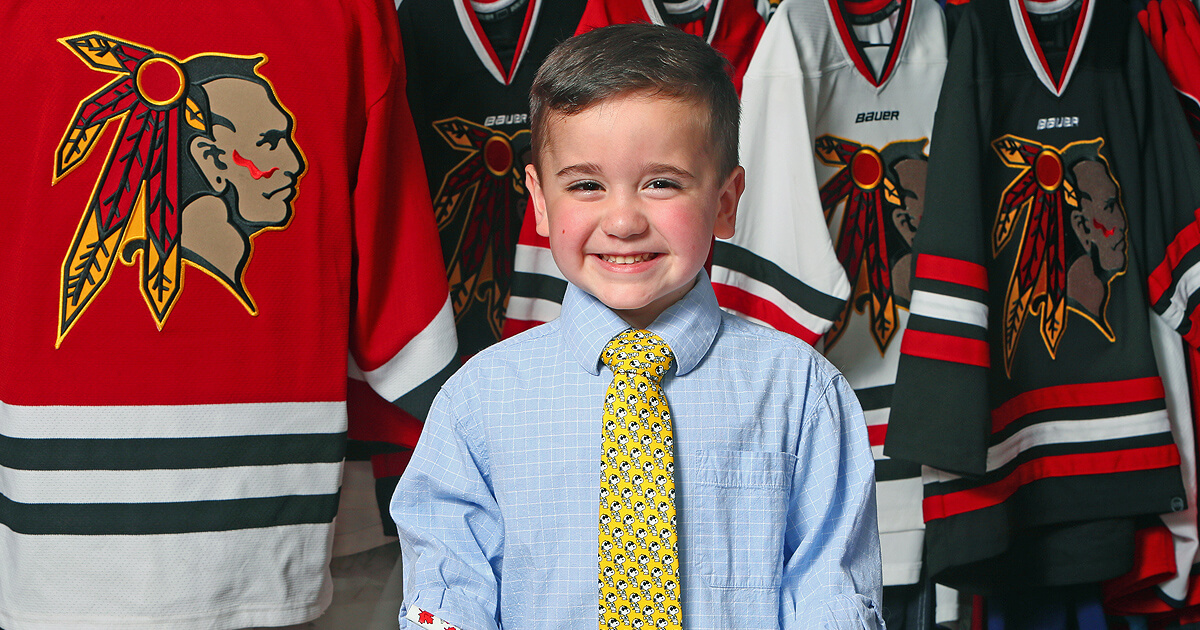 So, yes, my youngest was offered a contract on the final night of tryouts and we signed.
Immediately.
Like I said, no regrets. No buyer's remorse.
Cynics will call me a sucker.
"Pissed away thousands of dollars on next season already...and now just tossed in a couple grand more when it's obvious things are going to be cancelled. Foolishly optimistic. What a moron. SMH."
But I'll steadfastly disagree with them.
I don't think the youth programs we're involved with are so unscrupulous that they'd take everyone's money and run.
I mean, that's just bad business. Not a single player would EVER return.
And as I've stated hundreds of times before, the hockey world is small -- people talk and news spreads fast.
Any program that attempts something like that would never ever recover.
I can't imagine any youth program pulling that move.
A more likely scenario, if games are forbidden by government regulations, would be more practice time. More skills. More camps.
You know, things the programs actually have control of.
I mean, the programs are going to do whatever they can to keep as much of the tuition as possible while offering as much as they possibly can to their customers to keep them satisfied.
For me, the three most valuable things in youth hockey are the ice time, the instruction, and the social interaction.
Games are just gravy.
If they aren't able to play any games, well, that's okay.
I've never really been a big gravy guy anyway...
#gross
---
Related Articles
» Review: Duskocy Power Hockey
» The Level of Hockey DOES Matter
» Talk to People. Talk to Everyone.
» Picking the 'Right' Youth Hockey Program
» Evaluating Your Child's Hockey Coach
» The Wheeled Hockey Bag - Do NOT buy one...
» Youth Hockey Burnout
» Skating into the Sunset: When Youth Hockey Ends

Agree? Disagree? Let me know -- I love the feedback from all angles!