Update on the Shot Velocity Goal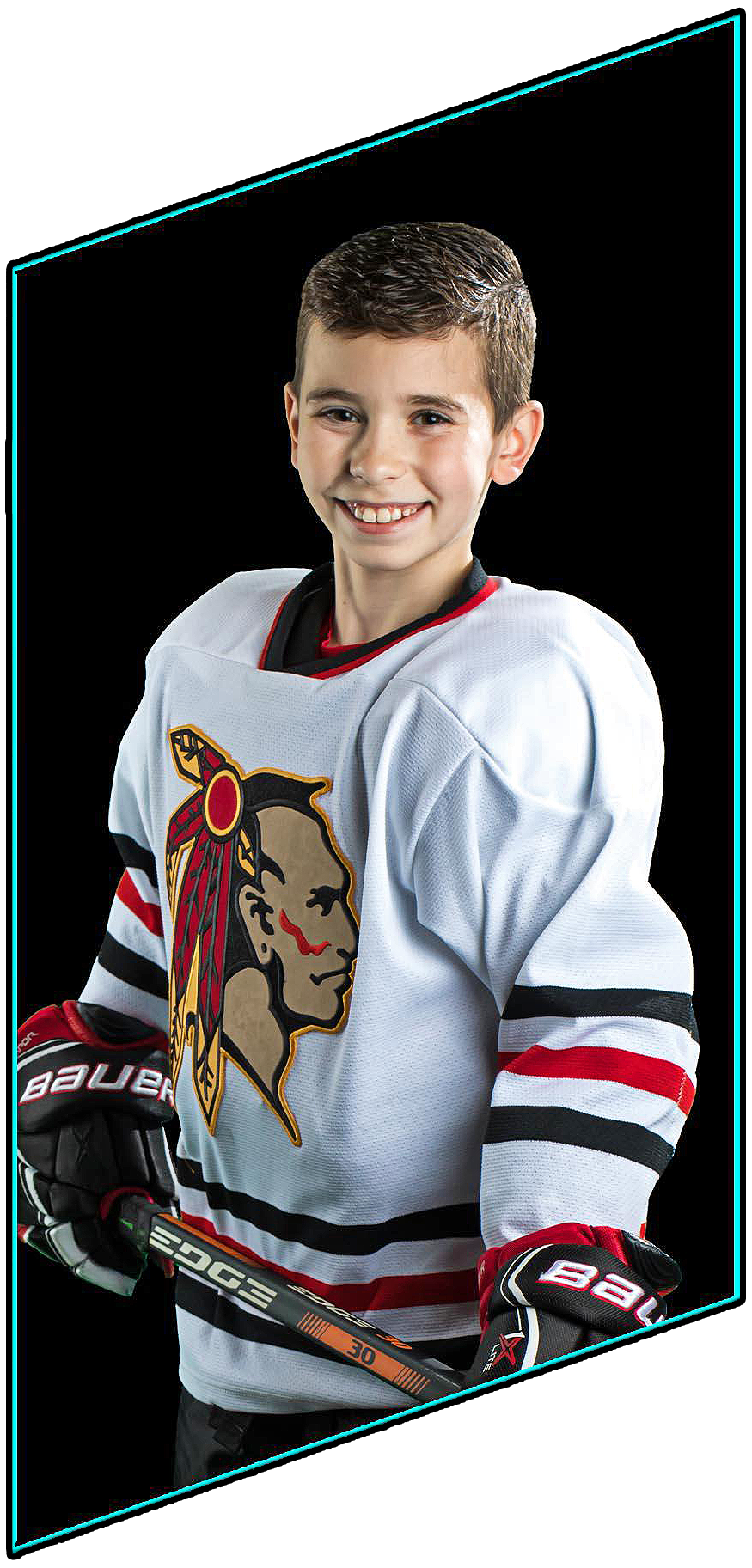 So it was only a matter of time until my son would reach a point where his up-and-up trend towards his goal would plateau.
That's just the nature of things. All things.
(If you haven't read the first post about attainable short term goals, it's here. My son's goal is/was to increase the velocity of his shot.)
The plateau thing is just an experience thing -- you figure stuff like that out as you age and goals, both fulfilled and unfulfilled, come and go.
But when things start to retreat -- you really have to bear down and re-assess the path you're taking towards your goal cause, well, numbers don't lie.
You're going the wrong way!
Whatever you're doing -- it's not working so...something's gotta change.
Now, my son reached the plateau stage and was staring to fall off.
It was very clearly causing some frustration -- and some, like warranted, doubt into the accuracy of the radar detector gadget.
Technical glitches aside, he was through the moon on the first few days -- this is gonna be easy, he thought -- but now he's starting to realize that this goal isn't as easy as he'd led himself to believe.
That's a good thing. Some adversity is always a good thing.
But I still I stepped in with a suggestion before his progress started to decline to the point of no return because, like I said earlier, I could already sense the frustration due to the fact that he sees that he's fallen below the trend line -- something he's currently learning about in school.
Talk about perfect timing!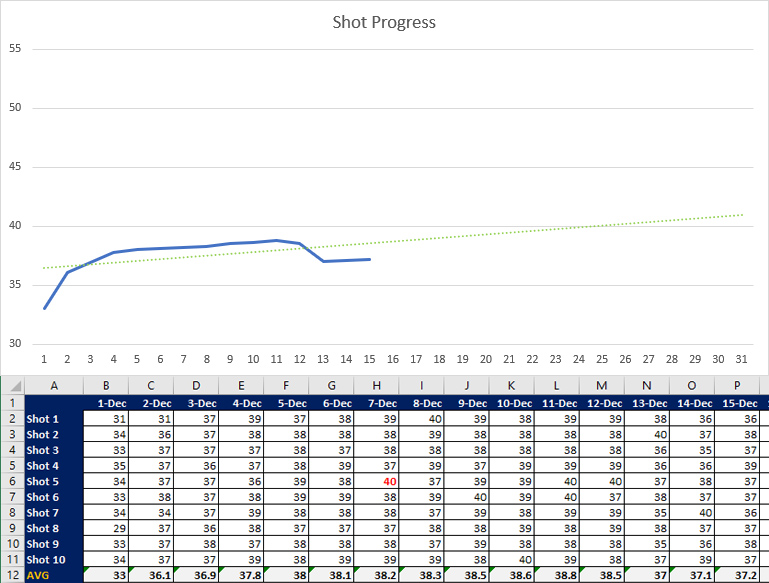 And that's a trend line -- not a line that points directly to his goal. I won't show him how to visualize that.
Methods of motivation should always vary.
So, what I did to get him re-focused, was suggest that he spend a few of his limited phone minutes on researching "how" to shoot the puck harder rather than just mindlessly playing Among Us for 60 minutes solid.
Sus.
Not surprisingly, he found himself on YouTube and, shockingly, had the self control to resist the urge to just watch Fortnite, Minecraft, or COD videos.
I caught him watching one of Coach Jeremy's older videos -- and it's loaded with perfectly appropriate information for him to get back on track.
Yes! Parenting win -- he's using the internet to gain information rather than waste time!
Now, I'm hoping to see him utilize some of that info tomorrow when he takes his shots -- and I'm also hoping it leads to some success as well.
Not holding my breath on that, though.
Videos are great learning tools but he'll need to apply himself too. Sometimes, I find, with kids there's a disconnect if there isn't an instant reward...and there won't be an instant reward for this kind of task following one or two videos on YouTube.
(I have had that kind of success rate relatively recently actually, watching a single YouTube video -- only halfway through too -- on how to re-light the pilot light in a gas water heater. Boy, did I ever feel accomplished after that!)
But, no, even for an adult, doing just one thing Coach Jeremy suggests in his tutorial video is NEVER going to turn your modest shot into a howitzer overnight.
If only success were so simple.
So I also asked him to also think about what all of the kids with heavy shots -- from every team he's played for -- have in common.
After thinking of just three players -- he knew the answer.
But even still, I had him write down the names of 10 players that he'd played with that all have absolute cannons.
Declan, Bear, Liam, Thomas, another Declan, Aidan, Ciaran, Noah, even another Declan, and Conrad.
So, yeah, I mean, there are an awful lot of Irish names in that list -- and three different Declans!
My kid's name is Duncan -- that's of Irish origin, I think -- and really similar to Declan. He should totally be in that group too!
But...he's not.
And the names really have nothing to do with it -- the one thing all 10 of those players have in common is...size.
Now, for him, that sucks.
I mean, certainly, in a physical game that requires strength the way hockey does, being undersized certainly puts you at a disadvantage.
They always say, it's the little guys that have all of the speed and agility. Well, my son is undersized...and also lacks speed. He's screwed, right?
Have I just put him in a mindset that he'll never reach his goal because he's not big enough?
Well, yes. And no.
Bluntly, sometimes, it's a total dumpster fire around here.
Eitherway, for the most part, you can't control your physical traits.
Duncan is short.
He might not always be short...but it's pretty clear, as he nears 12 years old, that he'll never be considered tall.
I was the same way and somehow ended up just barely shy of 6 feet. Not tall...but not short either.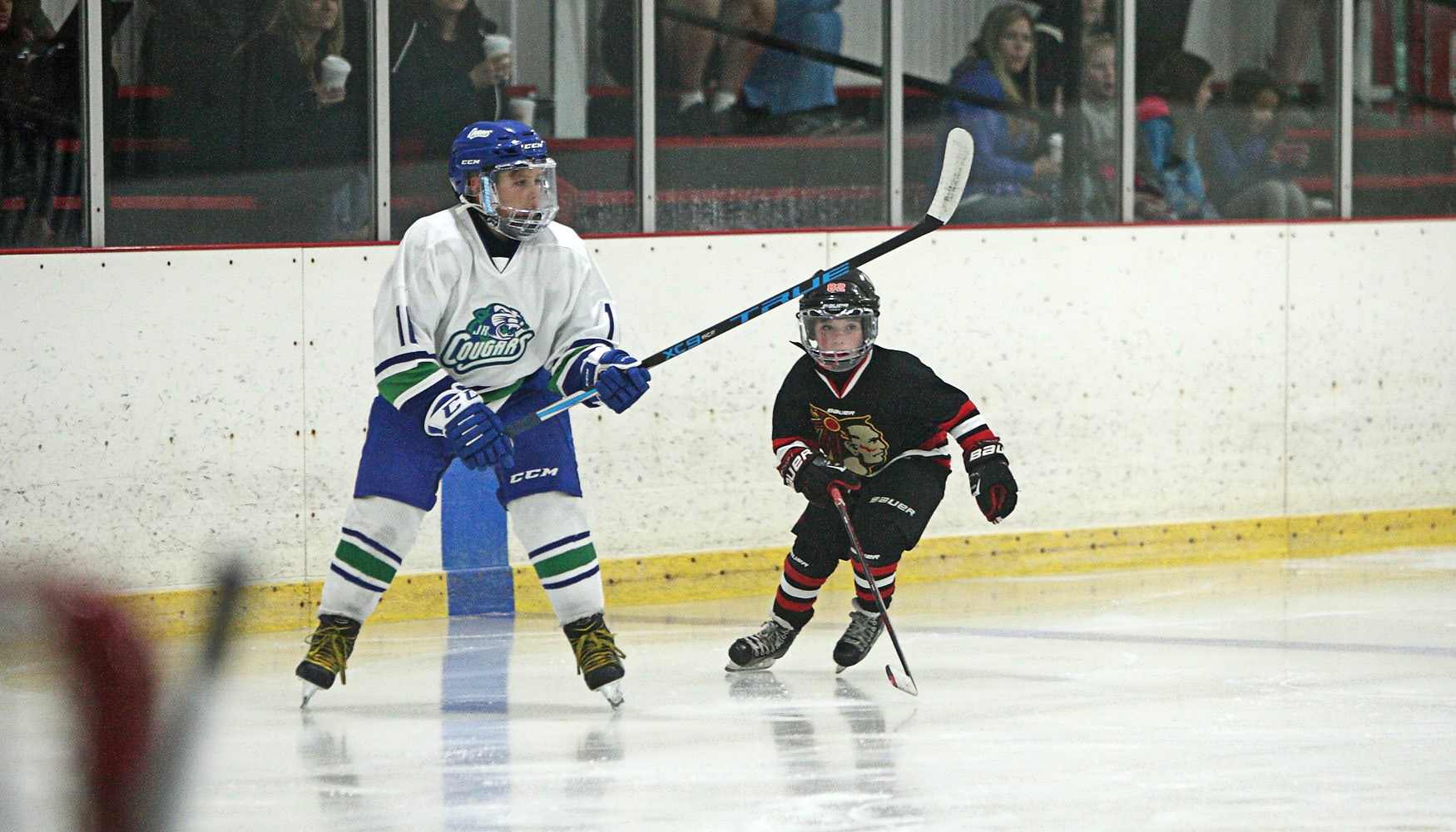 One thing he can control, though, is his weight.
(No, no additional aspirations of being on My 600-lb Life.)
He's just not heavy enough.
The one thing that all of those players he thought of have a HUGE advantage over him is not their height...but their weight.
Shot power (and, honestly, even effective skating) and all about weight transfer.
At most, he can put 60lbs behind his shot.
His bigger teammates can put nearly double that weight into their shot -- and that's not even taking into account any additional strength they might possess.
So, we're not about to have him start drinking those gross protein shakes.
He can't stomach them and I'm not sure how I feel about that method anyway.
I mean, as a super underweight kid myself, I was once on a diet where I'd have a Mega-Mass shake with regularity. I can't believe they even still make that stuff but a quick google search indicates that they do.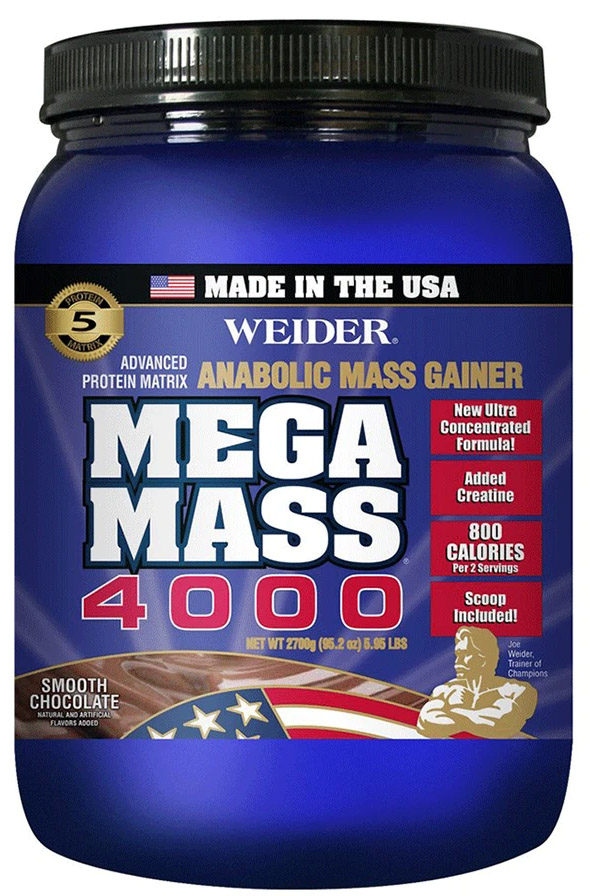 So, yeah, I was in middle school and I'd add a scoop or two of Mega-Mass to a chocolate milkshake. A 36oz chocolate milkshake.
Everyday.
After school.
My mom bought an awful lot of ice cream, Hershey's chocolate sauce, and milk.
And, here's the thing -- I was probably downing that 8000 calorie drink five or six times per week...and still weighed under 100 pounds by the time I got to high school.
Clearly didn't work.
At all.
So, yes, I fear that he may have inherited my metabolism.
But, as with the velocity on his shot, he's been checking out his weight on the scale immediately after meals where he thinks he ate a ton.
No, we're not inching him towards an eating disorder but it has been another "numbers" affirmation for him. When he eats the entire triple cheeseburger, there's a direct correlation on the scale. Every time.
His goal is 70lbs.
He's not there yet but he's kind of figured it out -- like, when he orders a 6-piece chicken nugget meal at McDonalds...eating two and calling it a day isn't going to cut it.
For real, there are days he'll eat less than a toddler.
Nearing 12 years old, in my mind, he should occasionally be able to polish off a 20-piece McNugget by himself.
Maybe that's just me.
But alongside the suggestions he's found online to attain a harder shot, he's now also added putting on some weight -- trying to, anyway -- to make the goal even easier to reach.
We'll see how the next 40-ish days go.
---
Related Articles
» Points on the Score Sheet Don't Matter..but Keep Track!
» Let's talk about Hockey Skate Laces
» Score More Goals!
» Review: Boston Junior Bruins Brick Series Tryouts
» Meaningful Advice For Youth Hockey Parents
» Responsibility of Referees in Youth Hockey
» Hill Training for Hockey Players
» The Best Youth Hockey League in the Country

Agree? Disagree? Let me know -- I love the feedback from all angles!