Thinking About Trying out Hockey?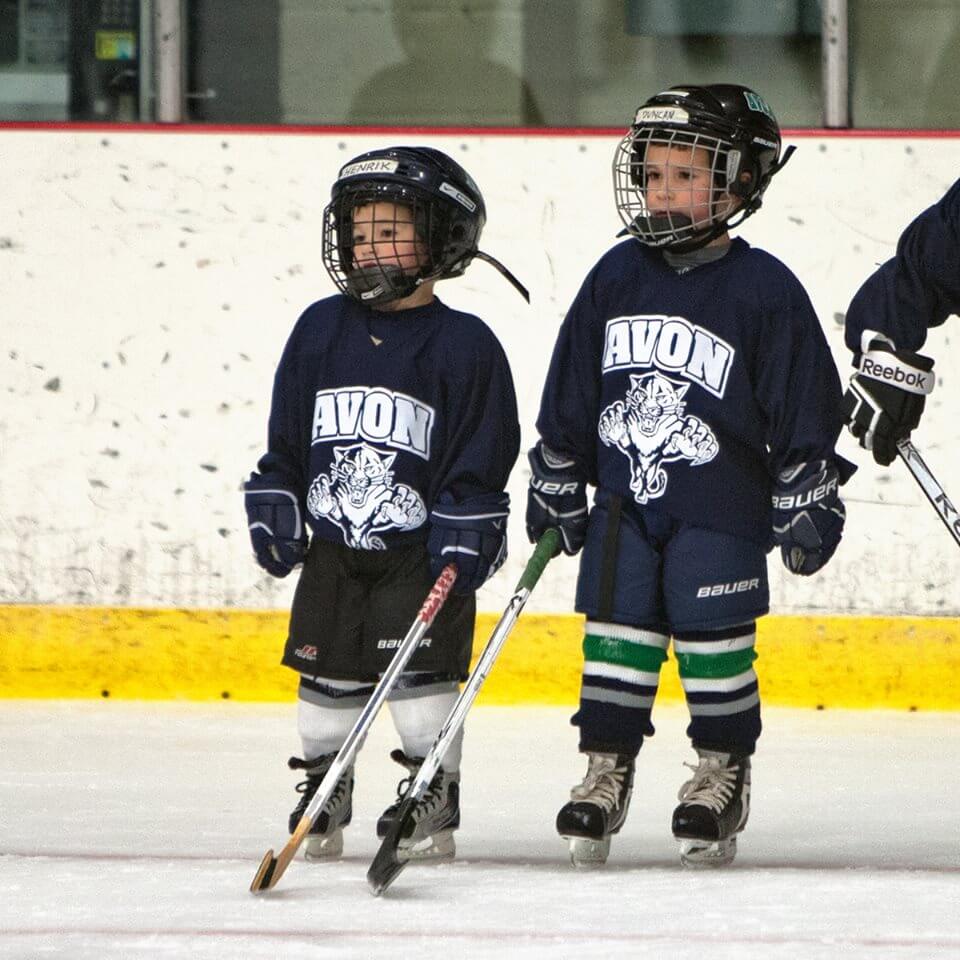 Next week, December 17th thru the 19th from 6-7pm, Avon Youth Hockey is having an equipment fitting for their 3-session Learn-to-Skate program that begins in January and, if you like it, leads right into organized hockey.
This is where my two oldest boys, Duncan and Henrik, started out and I wouldn't be shocked if my youngest, Emmet, skates with them at some point too.
That's Henrik and Duncan over there in the picture during their time with the Avon Panthers.
I know everyone says hockey is expensive...but it doesn't have to be!
Yes, even in Avon.
The fee is $125 which, sure, sounds pricey for three hours of ice time especially when compared to playing baseball, soccer, or basketball but...it's what comes with it that makes it such a great deal!
You get a hockey helmet, a pair of hockey gloves (like, real ones), and a pair of skates.
Those three items are the most expensive items required to play hockey, and you're getting them, plus 3 hours on the ice, with instruction, for $125.
You can't beat that.
You can't.
If they like it, you can continue with their Development Program (where you'll get a jersey too!) and see your kids progress on a weekly basis.
Really, they get noticably better from one week to the next. Like, right before your eyes.
Skating is hard all by itself. Hockey is even harder. There's nothing more satisfying than seeing your kids get good at doing something that, for most folks, is downright impossible.
The life lessons learned just by working hard to master a really difficult task at such a young age are priceless.
You should do this.
Before long, we can carpool to exotic locales like Hooksett, New Hampshire and Malvern, Pennsylvania as we ponder our children's future prep school opportunities.
If the kids hate it, still a good experience and, just think, if they want to take up bull riding in the future, you'll already have the helmet handy.
The Avon Hockey website, with more information and a registration page, is here: avonhockey.com.
And Coach Scott Miller (coachscottmiller@gmail.com), who is awesome, will always answer any questions you have about the program!